Following the GLAAD Media L.A. awards show in March, the gay entertainment lobby hosted another evening in New York City to ensure that several other of the culture's most putrid influencers wouldn't go without their LGBTQ advocacy trophies.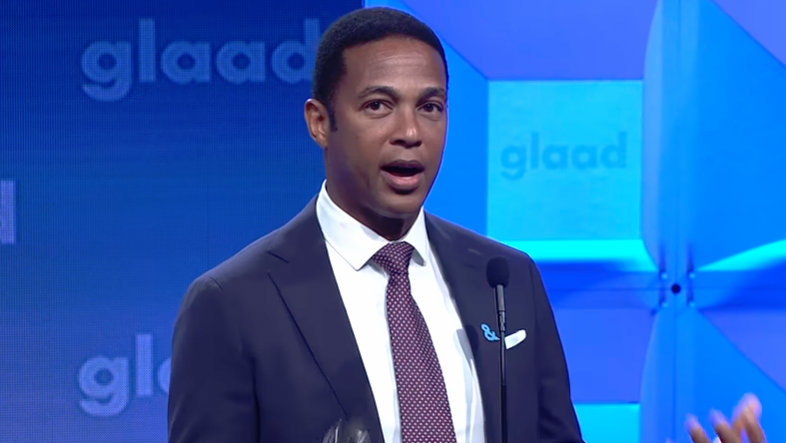 Hosted by drag queen Shangela, the New York event awarded entertainers and "news" people for their work in flattering LGBTQ sensibilities. Award recipients included Samantha Bee, Madonna, and CNN host Don Lemon.
Madonna, who for her most recent album goes by the name "Madame X," was given the "Advocate for Change" award, prompting everyone everywhere to scratch their heads, as Madonna's latest shtick involves her trying rehash more of her same edgy 80s "Vogue" style.
In her most recent track, "I Rise," the 60-year-old pop matriarch featured a spoken word intro by everyone's favorite child activist, Parkland survivor Emma Gonzales, and a guest appearance by drag queen Monet X Change.
CNN host Don Lemon was awarded with "Outstanding Journalism Segment" for his reporting on "Same Sex Couple Reacts to Supreme Court Ruling." If you recall, this was the infamous case where the Christian baker was demonized for declining to bake a cake for a gay wedding. Though SCOTUS ruled in favor of the baker, progressive media, including Lemon, took the side of the LGBTQ victims, the gay couple who cried, "Homophobia!" Lemon adds this bauble for helping slime the business owner to his trophy case full of GLAAD awards.
And then there's Sam Bee. Somehow the progressive TBS host, who once called Ivanka Trump the C-word on air and regularly slanders conservatives, received a media award for her good will towards the marginalized. Ms. Bee received the award for "Outstanding Variety or Talk Show Episode" for her segment, titled, "Trans Rights Under Attack." The segment included a blistering rebuttal of the Trump's administration's recognition that gender is determined by the "genitals that a person is born with."
Bee's surgical critique involved a pointed "Uuuuurgh!" of frustration, and calling Donald Trump a "flesh sack of coins, gunk, and porn DVDs." Really screams award-winner, doesn't it?
Other notable award recipients included singer/songwriter Janelle Monae for "Outstanding Music Artist," — in 2018 she came out as "pansexual" and released a vagina-themed music video about "Pussy Power" — and Andy Cohen, the world's first "openly gay late-night talk show host." Cohen received the "Vito Russo" award at the New York ceremony.
Rewarding #resistance warriors is always popular in Hollywood these days, and quality rarely matters. "Your song is mediocre and your choreography is clumsy. But it has vagina pants. Congratulations!!"