Women's magazines aren't just for fashion and makeup anymore. No. They're also for abortion.
On Monday, President Trump announced his pick for new Supreme Court justice: federal judge Brett Kavanaugh. Writers for women's magazines from Glamour to Teen Vogue immediately produced stories warning about what the nominee could to do to "your abortion rights."
Glamour's headline read, "What Brett Kavanaugh's Supreme Court Nomination Could Mean for Your Abortion Rights." Inside, senior political reporter Celeste Katz urged that, "Kennedy's departure raises new questions about the future of American abortion law."
And Teen Vogue similarly placed in its headline, "What Donald Trump's Supreme Court Nomination Could Mean for Abortion Access." Contributing editor Lily Herman called Kennedy's retirement "a move that pro-abortion activists and groups say could lead to severe restrictions on a woman's right to make her own reproductive choices."
Talk about coded language. Imagine if, for just once, they considered the unborn baby's choice. Or that they might have pro-life readers.
Instead, referencing Kavanaugh, Herman worried that, "if there are five conservative justices on the court who are known for either voting against abortion rights or at least in favor of abortion restrictions, pro-choice activists feel that there's the potential for new cases to overturn Roe v. Wade."
That could, according to Refinery29 writer Andrea González-Ramírez, "lead to abortion being illegal once again in the U.S." What she didn't say is that overturning Roe v. Wade would leave abortion up to the states. Not outlaw it.
She also described Kavanaugh's "recent record on reproductive rights" as "spotty."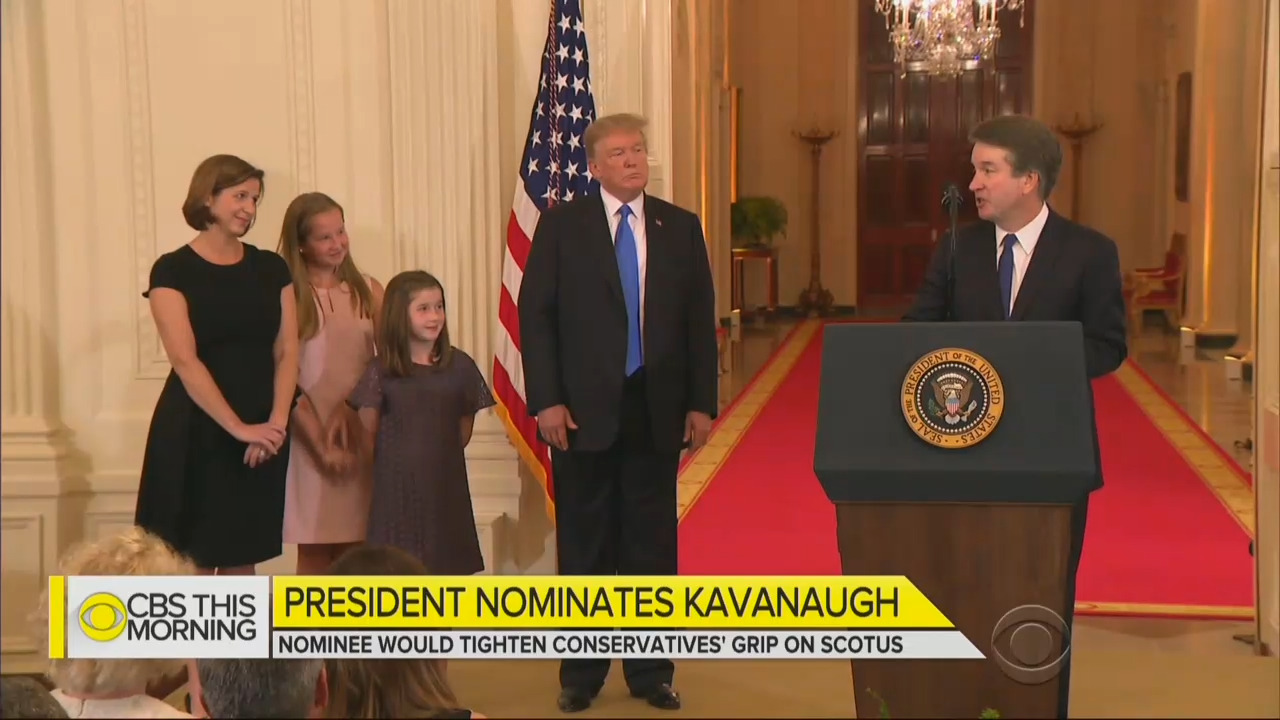 "Last fall," she continued, "he was one of the judges who dissented when the Court of Appeals ruled that a 17-year-old undocumented teenager could obtain an abortion after weeks of being blocked by the Trump administration."
Bustle news writer Monica Busch also accused Kavanaugh for a "bit of a spotty record" on abortion before citing the same case.
That's nothing new, considering this case has long been championed by feminist and women's magazine writers.
Earlier this year, the Supreme Court released an unsigned per curiam, or unanimous decision, erasing a lower-court ruling that allowed "Jane Doe," the 17-year-old immigrant, to obtain an abortion. The move represented a partial win for the Trump administration which argued against the abortion. But the action also refused to discipline the ACLU, which represented Doe, after Justice Department attorneys claimed it misled them on the timing of the abortion. Regardless, according to many feminist writers, the move was a total disaster.
Last year, Hollywood and many in the media celebrated "Jane Doe" and her abortion immediately after it happened. At the same time, many in the pro-life movement warned of taxpayer-funded abortions for immigrants here illegally.