The second round of Democratic presidential debates featured another helping of radical leftwing ideas, including $500 billion in slavery reparations, and repealing or altering the Second Amendment. But curiously, one major progressive issue, abortion, was left out in the cold – which sparked the public ire of abortion giant Planned Parenthood and other "reproductive healthcare" disciples.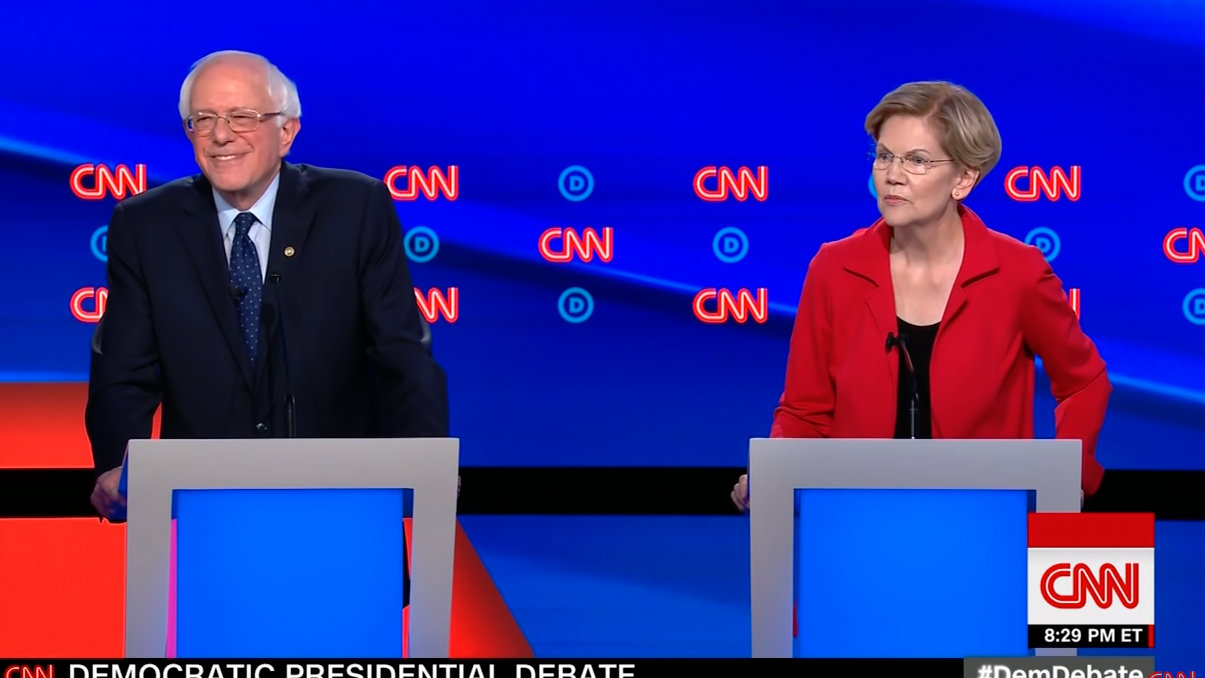 Admittedly, the three-hour Democratic debate completely devoid of pro-abortion zeal marked a departure from the norm. While the broader topic of healthcare featured prominently, with Vermont Senator Bernie Sanders making familiar appeals to its being a "human right," there was no discussion of abortion (euphemistically, "reproductive rights"). And Planned Parenthood was none too happy.
Blasting both the debate's host network, CNN, and the Democratic National Committee for their failure, Planned Parenthood tweeted: "Tonight, voters missed an opportunity to hear how Democratic candidates will approach a fundamental issue that impacts their lives. Candidates spent more than 30 minutes debating health care, but it's meaningless if we cannot access it. #DemDebate."
In other words, pro-choice women were deprived of a chance to hear more about their supposed fundamental right from Democratic stars like Senators Elizabeth Warren (D-MA) and Sanders (I-VT), and South Bend, Indiana Mayor Pete Buttigieg — a real miss for those eager to hear the most extreme lefties in presidential campaign history to vocally champion radical abortion access.
The abortion mill expressed outrage at the lack of rhetoric, especially in light of pro-life conservatives intensifying their fight to limit the procedure. The taxpayer-funded company tweeted, "In nearly 3 hours, there was not one question on abortion access or reproductive health care—despite the fact that the Trump administration is actively trying to dismantle our nation's program for affordable birth control with a gag rule."
Planned Parenthood tweeted one final remark, huffing: "As the American people decide their vote, they deserve to hear about the candidates' visions for how they will protect and expand access to abortion. We call on the Democratic National Committee and CNN to ensure that efforts to protect abortion access are discussed."
Pro-choice political org "Women's March" tweeted a similar observation, asking: "What issues did you think were missing?" The group followed up: "We're looking forward to specifics on candidates' plans for confronting the ways our gender & sexuality impacts our lives - from violence and safety, to bodily autonomy, equal pay and childcare. Be back tomorrow evening! #DemDebate"
Democratic Presidential candidate and New York Senator Kristen Gillibrand expressed the same sentiment, tweeting: "2+ hours in, and not a single question at tonight's #DemDebate about reproductive rights, paid leave, child care, or how we ensure women and families can succeed in America."