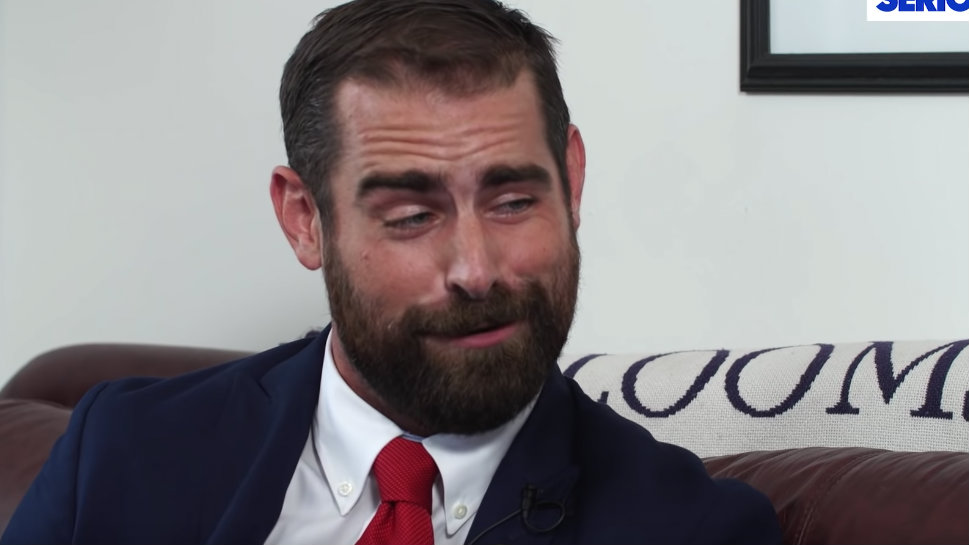 It takes one "smirk" from a conservative teen in a MAGA hat to generate a national news meltdown, yet prolonged verbal harassment from a Democratic state representative towards an older woman praying in protest at a Planned Parenthood clinic hardly gets any mainstream attention. Neither ABC, CBS, NBC nightly news programming paid any attention to Pennsylvania State Representative Brian Sims' 8-minute plus video of him bullying a peaceful pro-life protester. The principal evening newscasts of Spanish-language networks Telemundo and Univision also failed to cover the matter.
While this media behavior is certainly not shocking — what self-aggrandizing mainstream journo would want to sell out a pro-choice lawmaker? — it is absolutely disgusting and betrays a horrific double standard.
The unhinged Pennsylvania lawmaker took to the streets on Thursday, deciding the best way to spend the day was to live stream his obnoxious rant against a lone, defenseless woman at the Southeastern Pennsylvania abortion mill. Imagining himself as a white knight or some pro-choice hero, the self-described "LGBTQ activist" focused his camera on the woman, calling her "an old white lady," and telling her she had "no business being out here."
The woman, who's still unidentified (she tried her best to keep her face from being on camera) ignored aggressive questions from the lunatic Democrat. "How many children have you clothed today?" Sims asked, thinking he had found the Achilles' heel double standard. The woman remained resolute in her silence, which in turn seemed to embolden Sims in his shameful display.
"Shame on you," he barked, "What you're doing here is disgusting. This is wrong." The woman, who at one point was clutching a rosary, only broke her silence halfway through the video stream to tell the idiot, "Get your camera out of my face." Sims, who is white, didn't let up, calling her actions, "shameful," and "racist."
Social media and conservative outlets were quick to pick up the news. Facebook users who were privy to the live stream commented that Sims was a "bully" for "harassing her as she prayed in a public place."
State Republican Party Chairman Val DiGiorgio stated that Sims was promoting "extremism" and "hypocrisy," adding that he had violated her "First Amendment rights." DiGiorgio also called on the Pennsylvania Attorney General Josh Shapiro and the Philadelphia DA Larry Krasner to launch an investigation into Sims' "criminal behavior." Krasner's office released a statement claiming that the case was "under review."
This isn't the only occasion in which Sims has pulled this stunt. On an April 18 live stream, Sims harassed several pro-life teen girls protesting in the same location, offering "$100" to anyone in his audience willing to identify the girls for further harassment.
To counter Sims, conservative writer Matt Walsh is leading a rally of pro-lifers at 11 AM on Friday outside the Planned Parenthood Southeastern Pennsylvania, which is located at 1144 Locust St.
Despite how disgusting it is that an American politician would resort to such behavior, no major network news aired anything on the situation, even with all the noise online and Senator Ted Cruz calling attention to the videos. Neither ABC, NBC nor CBS national programs picked up on the story. Spanish-language networks Telemundo and Univision also omitted the story from their newscasts. But let's not pretend that stories like these aren't in their wheelhouse. Recall that during the week of January 21, two out of the three networks, both ABC and NBC, rushed to judgment over an ambiguous "smirk" by pro-life supporter and MAGA hat-wearer Nicolas Sandmann.