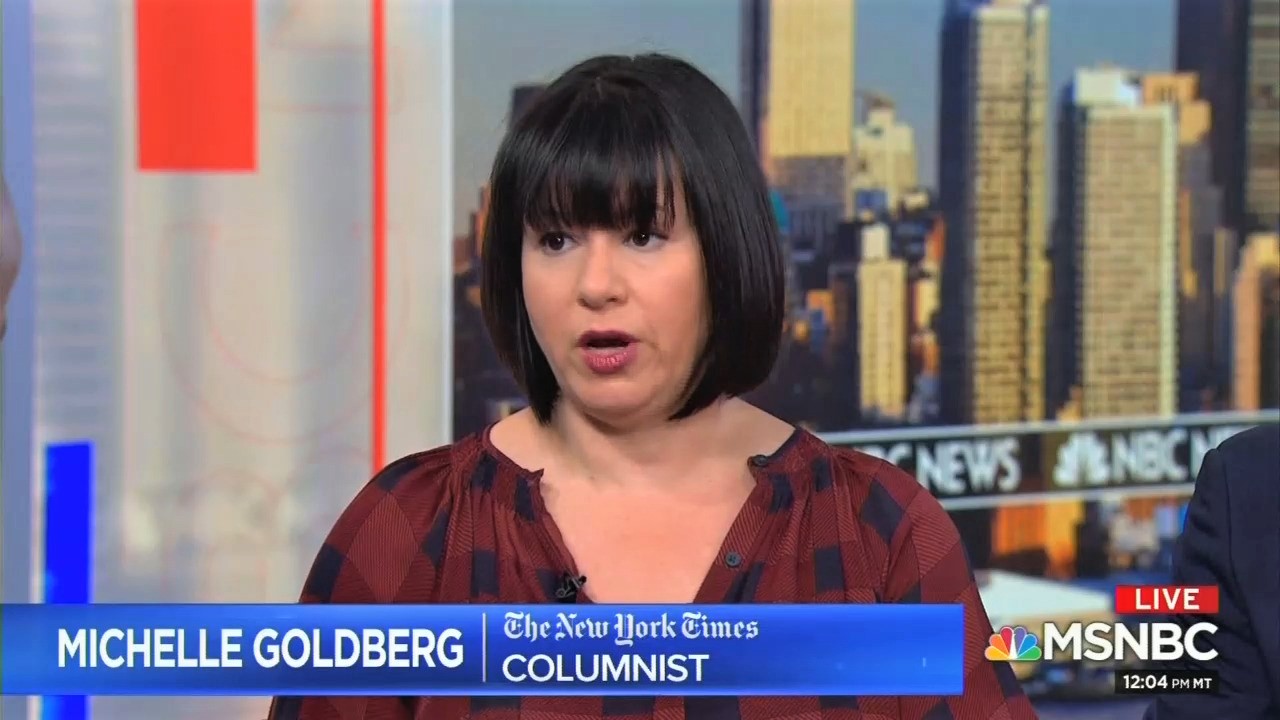 While the U.S. Senate failed to pass legislation last week which would require providing care to a baby born alive from an abortion, it hasn't all been bad news for pro-lifers. The Trump administration issued a rule which removes Title X funding from organizations, like Planned Parenthood, which perform or refer for abortions on February 22. Naturally, the media pounced, with two particularly glaring examples coming from The New York Times and NBC News.
Ever since the 1985 book The Handmaid's Tale premiered as a Hulu series in 2017, the pro-abortion crowd can't help referencing it in relation to Republicans. I know, I'm sick of it, too. One of the latest to jump on that bandwagon is Michelle Goldberg in her column "The Republicans of Gilead" for The New York Times.
Goldberg focuses on "a series of scandals, each offering telling glimpses of the sexual ethics of Trumpworld's golf-shirted Commanders." She is completely silent, however, on the scandals plaguing Planned Parenthood, which includes the coverup of statutory rape and sex trafficking. What does that say about Planned Parenthood's "sexual ethics?"
NBC News published a similarly hyperbolic opinion piece titled "Trump's new abortion rule is an effort to silence women and their doctors while no one is looking" by Michelle Chen.
Chen's hand-wringing comes from her view that defunding abortion providers is "a frontal assault on human rights" and that the rule "not only weakens health care workers' labor rights but also their free-speech rights, by criminalizing the act of providing advice that is based on the best science and highest social responsibility."
She cares so much for medical providers willing to perform or refer for abortions, who face the so-called "impossible choice… to either obey the law that funds their programs, or to uphold ethical responsibilities to their patients," while condemning those who are not so willing. That's some logic.
Chen is such a cheerleader for Planned Parenthood that she completely misleads about the organization: "Like many other Title X clinics, Planned Parenthood's primary function is not terminating pregnancies but delivering critical health care (like cancer screenings and prenatal and gynecological care)," she writes.
Planned Parenthood not only performs more abortions than any other entity in the country, but its "critical health care" services have decreased, including contraception and cancer screenings. The above-mentioned prenatal care pales in comparison to the 332,757 abortions performed, which is an increase from the year prior, according to Planned Parenthood's own annual reports.
Both Goldberg and Chen lament the supposed lack of other Title X centers. Neither article mentions that Federally Qualified Health Centers (FQHCs) vastly outnumber Planned Parenthoods.
These FQHCs are not religiously affiliated and do not refuse to provide contraception. Still, there is much shrieking from Goldberg who writes that "funds that once went to Planned Parenthood could flow instead to anti-abortion groups that promote so-called natural family planning" and that "struggling women who need refills on their birth control pills could get federally funded lectures on the rhythm method instead." That would be a pretty big "could."
Clearly the pro-abortion freakout is alive and well, even if not based in reality.
If these columns teach us anything, it's that the mainstream media are willing to protect abortion and Planned Parenthood at all costs, especially when they can throw the Trump administration under the bus at the same time.