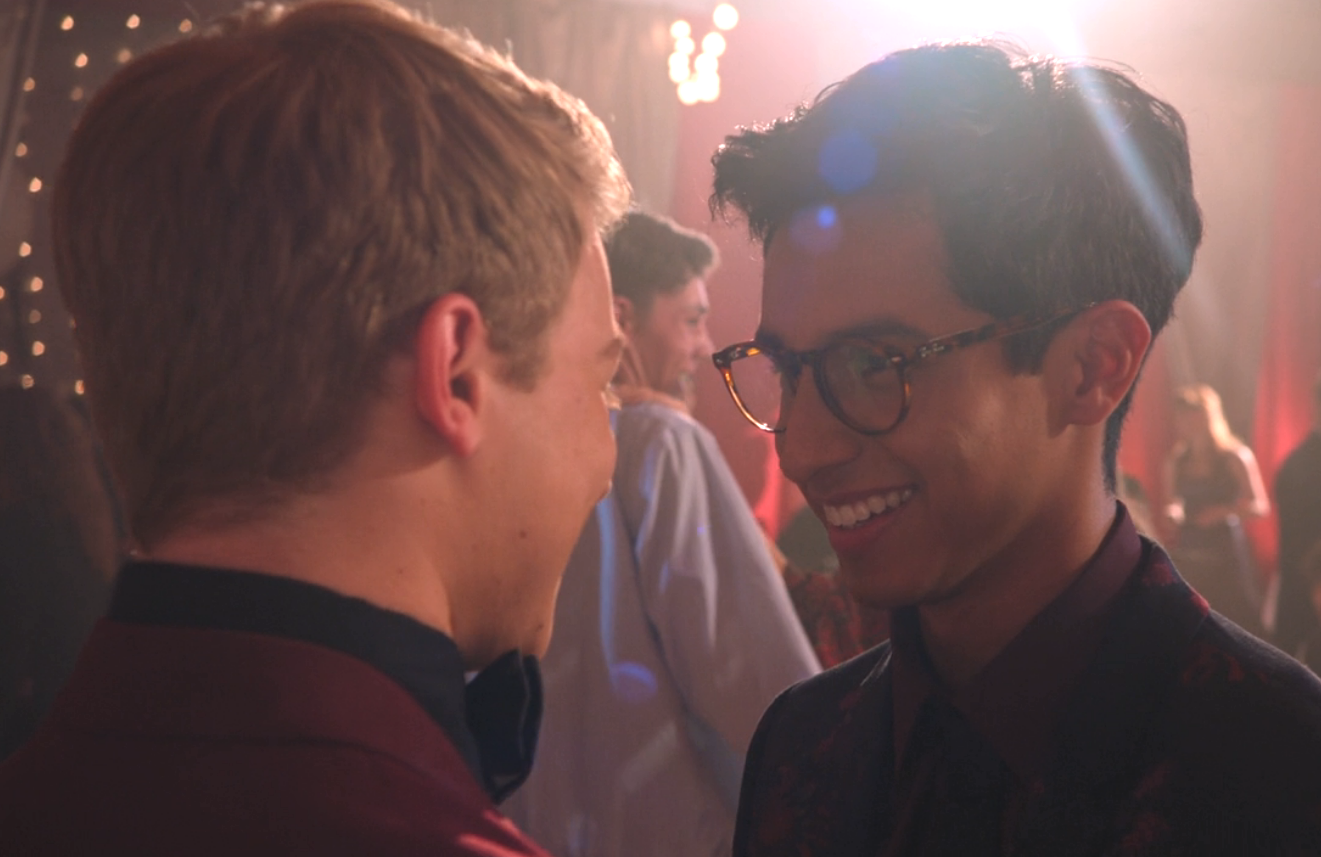 Disney+'s High School Musical: The Musical: The Series unfortunately seems to be continuing its sad decline into liberal propaganda. As predicted, the show piles on its progressive image with the franchise's first gay romance.
The December 6 episode "Homecoming" focuses, of course, on the school's homecoming dance. The musical's choreographer Carlos (Frankie Rodriguez) nervously decides to ask cast member Seb (Joe Serafini) to be his date. Seb appears to say yes, but on the night of the dance, Carlos is left alone on the dance floor. He supports himself by dancing alone to a generic "be yourself" pop song only to discover Seb arrived after all. The two then share a slow dance together as their relationship begins to bloom.
The only thing worse than the horribly dull and pandering plot is the media glorifying it. Actor Frankie Rodriguez commented in an interview with Los Angeles Times, "I think we kind of forget where we were 13 years ago. Gay marriage wasn't legal, so even though it seems like that was 50 years away, it really wasn't. [The series is] really shedding light as to what high school life is like right now and making sure that those kids that have never seen themselves onscreen have, finally, someone to connect to."
That assumes that people beyond Hollywood degenerates are clamoring for kids to talk about sexual orientation and that no show between 2006 to 2019 ever showed that. Both of those things sadly couldn't be more wrong.
The show's creator Tim Federle even seems to criticize the original High School Musical for not taking these steps in the first place. "Maybe 13 years ago it wasn't, even then, the time to embrace that fully," Federle said. "I have an opportunity now on Disney+, which is, in its own way, trying to announce itself as being a ... streaming channel where they're going to surprise viewers." A gay plot on a modern show is a lot of things, but surprising isn't one of them, even on a show for younger viewers. And I wouldn't go calling out the original movie for not having gay characters. After all, the original is the only reason this show even exists.
In the same interview, fellow costar Sofia Wylie describes the strategy behind the gay relationship as "It's all become much more normalized, and I think that's really what the goal is." I agree. Hollywood will stop at nothing to normalize any degeneracy, and it looks like Disney+ is just another platform to do it.