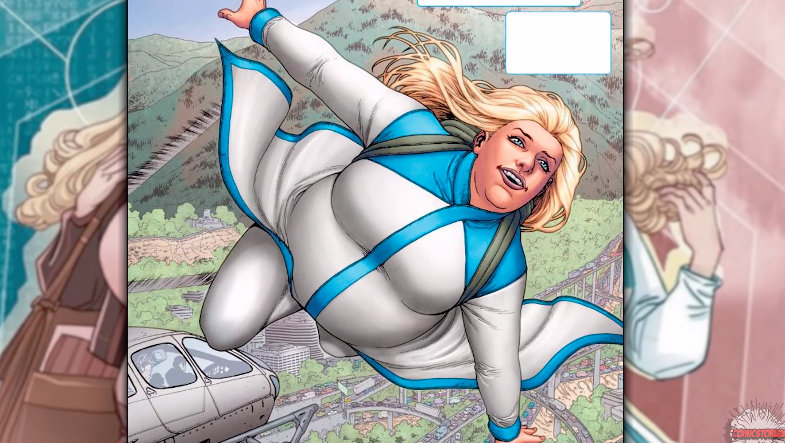 Phase II of the Marvel comic book cinematic universe is going to involve a few less of our classic superheros in favor of a bold new array of diverse and inclusive characters. Yes, Marvel's going a lot more ethnic, and a lot more gay because what's cooler than finding out that your new favorite Avenger enjoys his skintight latex suit for far more than just crime-fighting purposes?
According to Marvel Studios, the upcoming film Avengers: Endgame "will close a massive chapter in Marvel's decade of film-making." But no need to shed a tear. Marvel intends a whole new round of comic book film adaptations, but this time with a new age twist. Nerd culture outlet The Mary Sue wrote that, "Marvel head Kevin Feige is looking towards the bold, inclusive future of the brand," that includes all sorts of LGBTQ and "body-positive" characters.
That's right. If anyone couldn't tell by the heavy PC feminist marketing behind their latest blockbuster Captain Marvel, Marvel intended on slowly stepping into the identity politics playing field. Feige told The Mary Sue about next foray into the big diverse world with Marvel's first-ever Chinese-American crimefighter, Shang Chi.
Feige stated, "We only want to do movies that people seem to think are risks. Doing the story of an Asian-American hero of Chinese heritage is something that is very intriguing to us. It will be really different and special." All right, fine. Nothing wrong with a Chinese-American crimefighter, but, as this is a play for being the most diverse entertainment company in the universe, the social justice agenda goes way further than that.
Marvel is already in pre-production on another film, The Eternals, starring Angelina Jolie, and super lefty Kumail Nanjiani. Feige's ideas for finding something "really different and special" involve wrangling up "a gay Asian male lead in what will be their first openly gay character." Oh, and the film also sports its first-ever woman of color director in Chloe Zhao.
But that's not all. Fat acceptance and body positivity heroes are on the docket as well. Now, that's more like it! Feige acknowledged that "traditionally" comic book heroes have "iconic mythic proportions," as do some of the actors and actresses in the business. Though this had been the trope, he admitted that "yes" there will be a slate of everyman heroes that represent "real bodies" and that they will be introduced "perhaps sooner than you'd think."
As if suspending disbelief for a strong man superhero weren't enough, now we're being asked to believe that a morbidly obese superhero will have the strength and stamina to save us. But then again, unattainable beauty standards are the main villain these days.