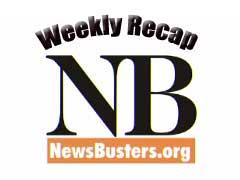 Conservative fans of the right-leaning TV show 24 shouldn't be surprised that liberals such as Keith Olbermann are now savaging the program. However, the leftist host also mentioned NewsBusters in his diatribe. "Newsweek" magazine went further and speculated that the show is a "neocon sex fantasy."
The recent announcement by Illinois Democratic Senator Barack Obama that he's running for President resulted in media swooning over his "big step." "Good Morning America" wondered if Obama's "fluid poetry" could overcome Hillary's "hot factor." (Another example of hard hitting journalism?)
A recent "60 Minutes" interview with President Bush asked if the Commander in Chief should apologize to the Iraqi people. Meanwhile, MSNBC's Joe Scarborough now seems to be denying his insinuation that the President is an idiot. Over on FNC, "Fox and Friends" anchor Brian Kilmeade posed the question: Why can't NBC just admit they're liberal?
"Time" magazine once trashed the concept of a flat tax when a conservative such as Steve Forbes promoted it. But now that it's proved successful in Europe, the liberal publication seems taken with the concept.
Finally, ABC's Diane Sawyer wants to know if more women running governments would result in the end of war?