It looks like woke Hollywood cancel culture has claimed another victim. Controversial The Mandalorian actress Gina Carano has been officially fired from the series according to a recent statement by Lucasfilm. There goes the last chance Disney had for anyone to care about Star Wars again.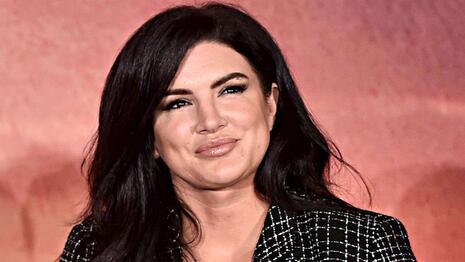 On February 10, Lucasfilm put out word that Carano is "not currently employed by Lucasfilm and there are no plans for her to be in the future." The statement makes no secret as to the reason behind this decision by noting, "Nevertheless, her social media posts denigrating people based on their cultural and religious identities are abhorrent and unacceptable." Shortly after this announcement, the agency UTA also announced that it would officially drop her as a client.
This clearly follows the latest Twitter round of #FireGinaCarano after the actress shared an Instagram post on Wednesday likening current political discourse with Nazi Germany that read:
"Jews were beaten in the streets, not by Nazi soldiers but by their neighbors…even by children. Because history is edited, most people today don't realize that to get to the point where Nazi soldiers could easily round up thousands of Jews, the government first made their own neighbors hate them simply for being Jews. How is that any different from hating someone for their political views?"
Seems like this is the opposite of "denigrating people based on their cultural and religious identities," but somehow the post was labeled "anti-Semitic." Suddenly, comparing current events to Nazi Germany is "abhorrent and unacceptable" just weeks after leftists were comparing the Capitol riot to Kristallnacht and after 5 years of Trump being called Hitler and his supporters being damned as Nazis.
Carano is no stranger to riling up the leftist mobs. She's also caused controversy from being skeptical of lockdowns, not bowing to BLM narratives, questioning the recent election results, and mocking trans activists. Essentially, she's caused trouble for not being a liberal.
In fact, Disney has been allegedly threatening to cancel an upcoming project with her for months along with the support of other angry movie sites. This was just the latest excuse to finally pull the plug. With the announcement of The Mandalorian spin-off series Rangers of the New Republic, it seems they were keeping their options open for Carano to change her evil, non-groupthink ways. It's clear how that turned out. Strange how they seemed to have a different attitude regarding director James Gunn and his tweets.
Carano previously played the character Cara Dune, a former Rebel Alliance soldier, on the popular Disney+ series The Mandalorian which just finished its second season.