Famous gay DIY style gurus, the Queer Eye for the Straight Guy boys hit the D.C. circuit on Thursday April 4, hoping to meet some of our nation's great legislative leaders. They settled for Alexandria "Three Chambers" Ocasio-Cortez, and Nancy "Clapback" Pelosi.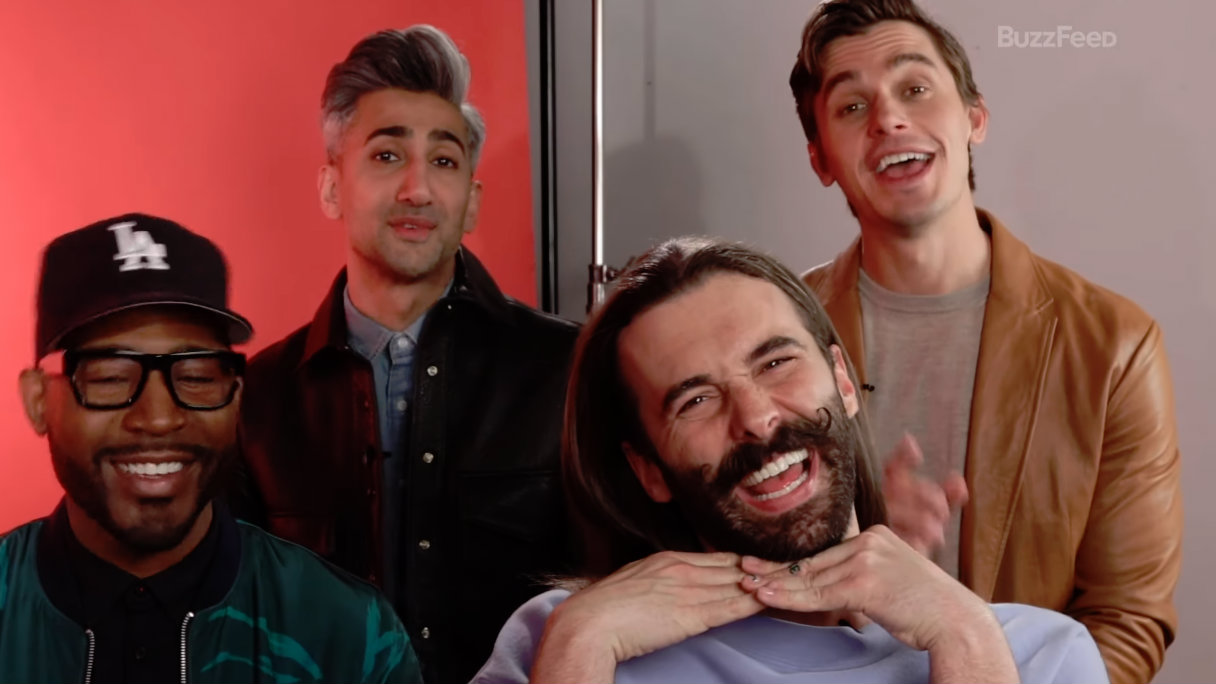 Our Republic may be suffering, but at least we know the Instagram photos are sure to be fabulous. (This second version of Queer Eye streams on Netflix.)
Huffpost was all aglow with the knowledge that TV's greatest queens were getting a tour of the nation's capital from Democrat queens. The outlet reported, "Jonathan Van Ness, Bobby Berk, Tan France and Antoni Porowski were exploring the nation's capital and had a glorious photoshoot with Pelosi and Ocasio-Cortez." Imagine a scene in which style so triumphs over substance that Nancy Pelosi is the most serious person in the room.
Joined by Democratic Rep. Pramila Jayapal, the Queer Eye's Instagram suggested that the boys and their new friends were "talking policy." And by talking policy, they of course meant talking about how brave it was that Van Ness was wearing a pink sweater and a floor-length dress while walking around the Library of Congress.
The pop-fashion world was fixated on this tacky union. Tyra Banks commented on Jonathan Van Ness's post, "I hope you told her [Ocasio-Cortez] we need a Council of Fierce." Comedian Margaret Cho commented, "PERFECT" in addition to a handful of flame emoticons because the union was "fire" as they say. Alexander Goldschmidt, Hollywood entrepreneur and owner of Digital Media Management wrote the tagline, "Van Ness / Ocasio 2020." Ah yes, exactly what we need.
Whoever handles Pelosi's social media got in on the action. Pelosi's Instagram account featured a photo of the Speaker, Ocasio-Cortez and the Queer Eye boys, with the caption, "feel free to let us know when you want Rep. Ocasio-Cortez & me to fill in next. #Fab5." Oh that would be truly wonderful.
For her part, Ocasio-Cortez thanked the Queer Eye crew and chirped her agenda: "Thank you for visiting and helping us push for the #EqualityAct, & be there to watch Congress pass the Violence Against Women Act & War Powers Resolution to end U.S. involvement in Yemen." Like we said, style really beat up on substance that day.