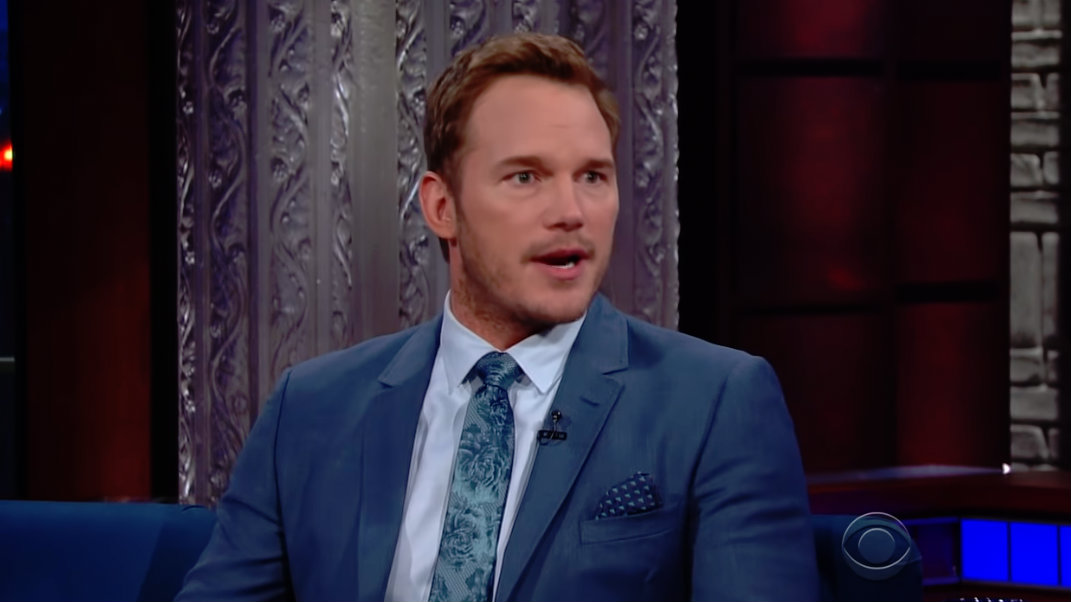 In light of Hollywood's rabid progressive and anti-Christian agenda, it's refreshing — well almost shocking even — to find a heartfelt and genuine Christmas message being shared by one of the industry's leading men. Jurassic World star Chris Pratt brought another much-needed Christian and pro-life message to audiences, claiming that the love he has for his son helps him understand "the capacity for our Father in heaven to love us."
Pratt, a proud Christian, took his opportunity as guest speaker Disneyland's annual holiday Candlelight Ceremony to preach about the true meaning of Christmas. In between traditional Christmas pieces performed by the event's orchestra, Pratt read excerpts from Luke's Gospel and recalled how his own life experiences have led him to recognize that same love of God that was given to the world on Christmas Day.
The Guardians of the Galaxy Star spoke in particular about raising his own son, claiming that "Being a parent has really changed my life in so many ways, and one of those ways is to understand truly the love that a father can have for his child." Reminiscing on the gift of his now six-year-old son with ex-wife Anna Faris, Pratt emphasized the "pure" and "unending" love he feels as a father, and how it helped him more deeply understand the love God has for us.
He stated, "The way we love our children, and the more we love our children, the more we will understand the capacity for our Father in Heaven to love us." Pratt's mention of God's love resonated with the crowd, who received his message with cheers and applause. He continued, talking about the important dignity that each of us have as humans made in His Image.
"Each and every one of us is a special creation, and He just marvels in the ways that we could try to please him. That should give us all a great deal of comfort. I know it does for me."
Extending his own version of "Good will towards men," Pratt concluded by saying, "This holiday season, let us embrace every one of our tomorrows with hope and love. And through this holiday spirit, may we continue to spread peace and good will throughout the world. Thank you and Merry Christmas." The crowd erupted as he signed off.
Pratt's Christian messages are always remarkable events. The man, like at this year's earlier MTV's Movie and TV Awards, has been able to successfully use high profile appearances to get his humble, sensible, and rather charming message of God's love out to the pop-culture-obsessed youth. His approach yields warm and elated audience feedback, which is undoubtedly a sight for sore eyes in this time of media excess and spiritual decay.
Note to the self-obsessed, Hollywood nuts: conservative bashing and inclusivity sermons aren't brave. This is.