The Trans Moment is here, where less than one percent of the population is now calling the cultural shots for the entertainment industry. Pressured by LGBTQ groups and their allies, Scarlett Johansson recently stepped down from her role as a trans person in the film Rub & Tug.
But where does Hollywood go from here? Does it cater to every complaint about its casting choices as new groups join the victim list every week? Should Dwayne "The Rock" Johnson be axed from a film about a buff amputee, because, in real life, he has both legs?
Johansson was all set to play the transgender character, and shrugged off initial criticism for taking the role. Through a representative, she stated, "Tell them that they can be directed to Jeffrey Tambor, Jared Leto, and Felicity Huffman's reps for comment."
Slate wrote a piece about the actress' decision, stating that "When Hollywood insists on casting crossgender, it hurts trans people by reinforcing two ideas: First, that trans men are "really" women (and vice versa); and second, that trans people are always visibly trans."
"The idea that trans people are pretending to be something we're not is at the root of most of the hatred we're subjected to, hatred that sometimes leads to violence," Slate writer Evan Urquhart wrote. He added the example of someone getting angry and violent in response to being "tricked," that is, someone unwittingly flirting with someone he didn't realize was a trans person.
Sure enough, a few weeks later, Johansson changed her mind out of what she couched as some sense of moral duty, though it was clearly the unrelenting criticism directed at her. She announced her decision to step down from Rub & Tug, telling Out.com, "While I would have loved the opportunity to bring Dante's story and transition to life, I understand why many feel he should be portrayed by a transgender person."
In her full statement, Scarlett cited a GLAAD Media statistic as a reason for her decision: "According to GLAAD, LGBTQ+ characters dropped 40% in 2017 from the previous year with no representation of trans characters in any major studio release."
There has been a big push from GLAAD to get Hollywood to muscle up on its inclusionary principles. At 2018's GLAAD Media Awards, the organization's head, Sarah Kate Ellis, gave an speech about "accelerating acceptance." She claimed that "we must double down and raise our voices. To do what we do best in this room, which is change culture and accelerate acceptance."
Mission accomplished vis a vis Johansson. And probably for all time. It's doubtful Hollywood decided that it would ever again commit the sin of casting a cisgender person in the role of a trans.
Up until Johansson's controversial decision, there had been movies that have employed straight, big-name stars as trans people, each drawing criticism from the trans community. But Hollywood has cast them as such regardless. Of course, there was straight British actor, Eddie Redmayne, who portrayed a trans in The Danish Girl, Matt Bomer as a trans woman in Anything, and Jared Leto as one in Dallas Buyer's Club.
Jeffrey Tambor's portrayal of a trans woman in Transparent may have been the tipping point on the issue. In 2016, Tambor received an Emmy for his gender swapping-role. Of course, Tambor accepted the award but took a moment to give the Hollywood crowd his own lecture on inclusivity. He asked, "Please give transgender talent a chance. Give them auditions. Give them their story."
"Do that. And also, one more thing, I would not be unhappy were I the last cisgender male playing a transgender female on television. We have work to do."
Transparent creator Jill Holloway also lectured members of the media. She explained, "So when straight, white producers are taking the narrative for trans people, for queer people, for people of color, rather than letting them tell their own stories, it's a real problem." Holloway added that "It's time to hand out the keys to the kingdom, open the gates, and let more people into these roles of writer, producer, director, protagonist."
Fine. But where do the demands for "authentic casting" end? Certainly not with Dwayne "The Rock" Johnson's big upcoming action role.
A Slate article presented a paralympian's outrage over non-disabled actor "The Rock" playing an amputee action hero. According to disabled athlete Katy Sullivan, The Rock's upcoming role was as problematic as Scarlett Johansson playing a transgendered male. She wrote:
...a performer with a disability will never get to the point of being "a name above the line" unless they are given the opportunity to get on that path in the first place. By casting these roles with people who bring authenticity to them, (i.e., an actual amputee actor) you in turn change the talent pool over time. Because maybe there's a kid living with limb loss out there who hasn't taken an acting class, or gone to an audition before, because of the thought "Who's gonna cast ME?" If they can see it, they can be it, right? But they have to SEE IT. That's the difference.
The article continued, arguing that while Hollywood has been caught in the debate between straight actors playing trans roles, or white characters playing roles originally intended to portray minorities, the lack of disabled representation has been drowned out, and that it's high time that it needs to be taken seriously.
So today, it's handicapped people media suffrage, but what's it going to be tomorrow? If one extends the logic, shouldn't there be infinite permutations of less-fortunate people vying for movie roles? For example, should Hollywood go back and apologize for Daniel Day Lewis' breakout role as a man with cerebral palsy in My Left Foot? In real life, the actor is not disabled whatsoever.
Sullivan can argue all she wants, but Dwayne Johnson is one of Hollywood's biggest action movie stars. He's a go-to for thoughtless summer blockbusters, and CGI can thoughtlessly remove his leg. Voila! Bankable star as amputee. And sure, maybe a writer can nix the part about him being an amputee, but there would still be things to complain about, provided that there are more facets to the role that the actor didn't mirror in real life. Put that way, is there even a point to acting anymore?
These kind of intricacies in Hollywood's new victimhood complex are not surprising. Slate mentions that they are comparable to the "whitewashing" injustices in the movie business that have been railed against for a number of years now. Recently, Scarlett Johansson was heavily criticized for her portrayal of a Japanese anime character in the movie Ghost in the Shell. Browbeat's Aisha Harris wrote that the movie's "artistic liberties feel cheap and even more infuriating—like a 21st-century, 'post-racial' incarnation of yellowface."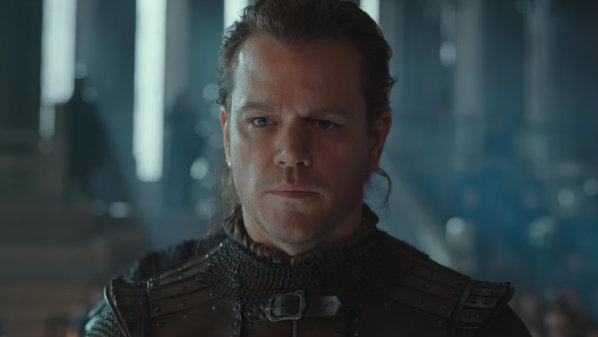 Matt Damon has also been accused of whitewashing for his role in a Chinese/American movie The Great Wall. Daily Beast's Jen Yamato wrote that she "felt the bile rise at the sight of another blatant white savior narrative." (Though,considering that the movie was a joint production between American and Chinese studios, it seems that the Chinese were OK with it.)
Johnny Depp got his for appropriating native American culture in The Lone Ranger, another whitewashing faux-pas.
If you're wondering if authenticity casting advocates are bothered by the history of movies in which minorities play traditionally-white roles, forget it. That's an admirable practice known as "color-blind" casting.