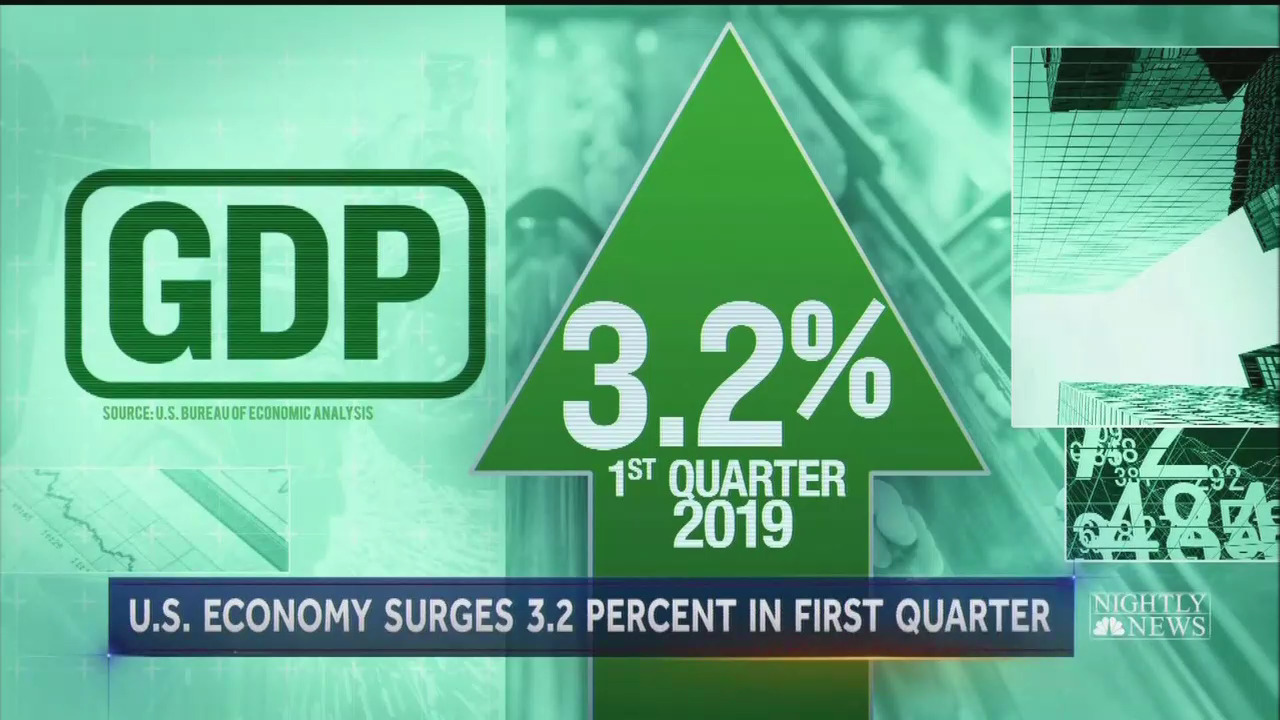 The U.S. economy grew so much more than expected in the first quarter that CNBC's Rick Santelli called it a "whopper" and "really powerful" news on April 26. A day later, the news made the front page of The Washington Post and The New York Times.
The broadcast networks were less enthusiastic. Two out of the three evening news programs skipped the story entirely that night.
The Bureau of Economic Analysis reported that the economy grew 3.2 percent in the first quarter of 2019 — considerably higher than expectations of 2.3 percent or 2.5 percent. But ABC World News Tonight and CBS Evening News both omitted the 3.2 first quarter GDP growth. Only Nightly News reported the story on April 26, and even that was a mere 10 second delivery from anchor Lester Holt.
Ten seconds. Let that sink in.
"Strong numbers tonight on the U.S. economy growing at a 3.2 percent annual rate in the first three months of the year," Holt said. "That's far better than most economists expected."
MRC Latino found that the national evening newscasts of Spanish-language giants Univision and Telemundo also neglected the upside surprise to economic growth. Telemundo did have time, however, to spend more than four minutes covering a Latin music award show and a recipe for a Nicaraguan stew.
Other outlets did a far better job of reporting the nation's economic report card.
On CNBC's Squawk Box that morning, economic expert Ethan Harris of BoFA Merrill Lynch Research called it a "pretty darn good number" and that it "certainly pushes back against this hard landing notion, all this talk of recession risks. I mean, the U.S. economy's in pretty good shape."
Even the Times admitted as much on Page A1 on April 27, saying "Reports of the economic expansion's death appear to have been greatly exaggerated." That piece by reporters Ben Casselman and Jim Tankersley noted that GDP "surged unexpectedly."
"That is faster than most economists expected, and far better than the dour outlook of early this year, when many forecast that the figure could fall below 1 percent," they wrote.
In March, recession fears were omnipresent in liberal news with daily talk about recession by the media.