Update (17:38 EDT on May 4): Rush Limbaugh mentioned this post on his May 3 program. You can listen to that by clicking here.
Well, this should be interesting.
The AP is reporting (preserved here in case the report devolves, as such things very often do) that "secret prisons" and "harsh interrogation techniques" were involved in getting the "first strands of information" that ultimately led to Sunday operation which killed 9/11 mastermind Osama Bin Laden.
It's only a three-paragrapher, so it follows in full (for fair use and discussion purposes). Get a load of the final paragraph: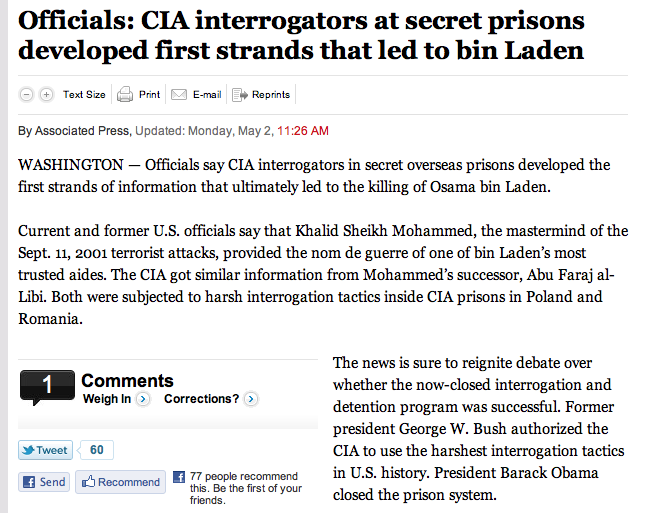 Uh, guys and gals, I would say that this won't "reignite" the debate. It ends the debate.
I wonder how long this information will last before it hits the cutting-room floor at the AP, and whether it will make any of the leftist TV and cable networks' new reports tonight?