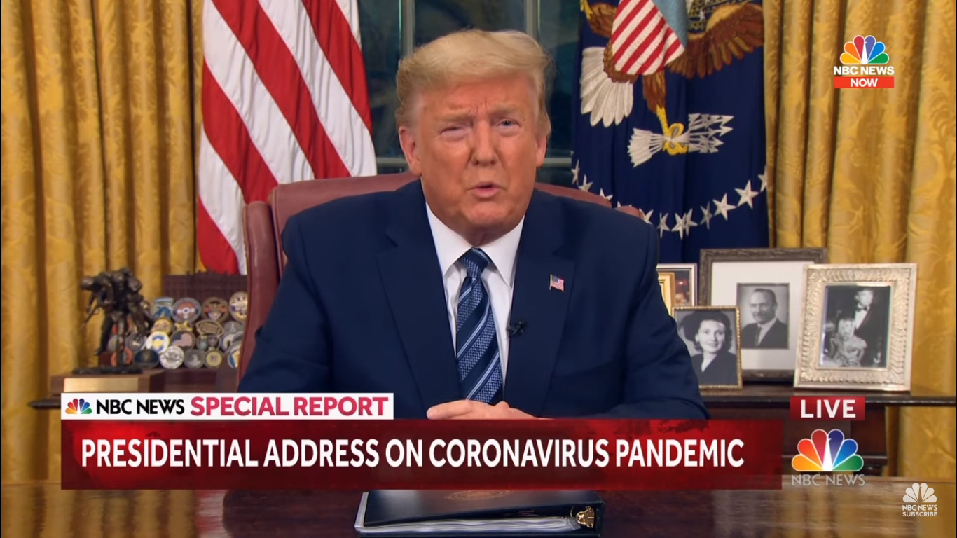 As much as newspapers insist they merely "report," they write up a lot of wishful thinking about how the Republicans are sure to lose in the fall. Such was the case with New York Times reporters Maggie Haberman and Jonathan Martin aerobically rubbing a crystal ball  on Thursday in "Trump's Re-election Chances Suddenly Look Shakier."
Reporters also hoped and speculated that the impeachment process was going to be the end of Trump. After that failed, Haberman and her colleagues insisted that polls showed that Democrats had succeeded at undermining his credibility in a crisis.
What follows is mere speculation:
President Trump faces the biggest challenge yet to his prospects of being re-elected, with his advisers' two major assumptions for the campaign — a booming economy and an opponent easily vilified as too far left — quickly evaporating.

After a year in which Mr. Trump has told voters that they must support his re-election or risk watching the economy decline, the stock market is reeling and economists are warning that a recession could be on the horizon because of the worsening spread of the coronavirus.

And instead of elevating Senator Bernie Sanders of Vermont, as Mr. Trump made clear was his hope, Democrats have suddenly and decisively swung from a flirtation with socialism to former Vice President Joseph R. Biden Jr., who has run a primary campaign centered on a return to political normalcy.
The only words missing from this promising forecast are "pretty please?" Then Haberman and Martin line up Republicans to cast doubt on Trump's chances. First, there's Scott Reed, who ran Bob Dole's losing campaign for president in 1996.
"Biden's success in the suburbs makes him an acceptable alternative to Trump," said Scott Reed, the top political adviser for the United States Chamber of Commerce. "His turnout in the suburbs threatens the Republican Senate."
Second, there's the second cousin of Ohio Gov. Mike DeWine:
"If it was Warren or Bernie and you don't have coronavirus, I think Trump might sneak by," said Kevin DeWine, the former chairman of the Ohio Republican Party. "But if it's Biden, 'My I.R.A. has tanked,' and we're going to have complete disruption because of coronavirus, I think it's a totally different story."
They even quoted the sage crisis-management advice of one....Jeb Bush.
Still, they're nervous their forecast won't come true:
...Of course, what happens in March may ultimately have little bearing in November. Mr. Trump maintains the bully pulpit of the presidency, and Mr. Biden largely avoided intense scrutiny from rivals in a crowded, up-and-down primary campaign.

And if there's any constant in the Trump era, it is that what's in the news at a given moment will change in a matter of hours, days or at most weeks. The virus may be mitigated, the economy could rebound, and Mr. Biden's decades of life in Washington and propensity for gaffes may render him as weak a candidate as some of his rivals in the primary had long predicted.
EDITOR'S UPDATE: 3-13-2020
New York magazine got similarly excited.  Writer Jonathan Chait's barely concealed hope for disaster began with the title of this story on Monday, "We Are Watching the Probable Demise of Trump's Reelection in Real Time," and went downhill from there: 
...the pair of crises now enveloping the administration appear to be of a completely different political magnitude than anything that has faced Trump to date. It may now really, finally, truly be over for him.
Oh, and you also shouldn't appear too eager for a recession either.
A somewhat less obvious factor is that Trump's own mismanagement has demonstrably contributed to these disasters. The entire crisis has grown out of Trump's constitutional aversion to long-term planning.