On her eponymously named Sunday morning show, MSNBC host Melissa Harris-Perry went into a mini-rant about racism in Star Wars as she complained about villain Darth Vader being "totally a black guy" when he was "cutting off white men's hands" who did not "claim his son," but then became a white man after he "claims his son and goes over to the good."
During a segment about the upcoming The Force Awakens sequel, after a discussion about Princess Leia's slave girl costume from the 1980s at 11:44 a.m., the MSNBC host admitted to having mixed feelings about the popular movie series:
I know why I have feelings -- good, bad, and otherwise -- about Star Wars. And I have a lot. I could spend the whole day talking about the whole Darth Vader situation.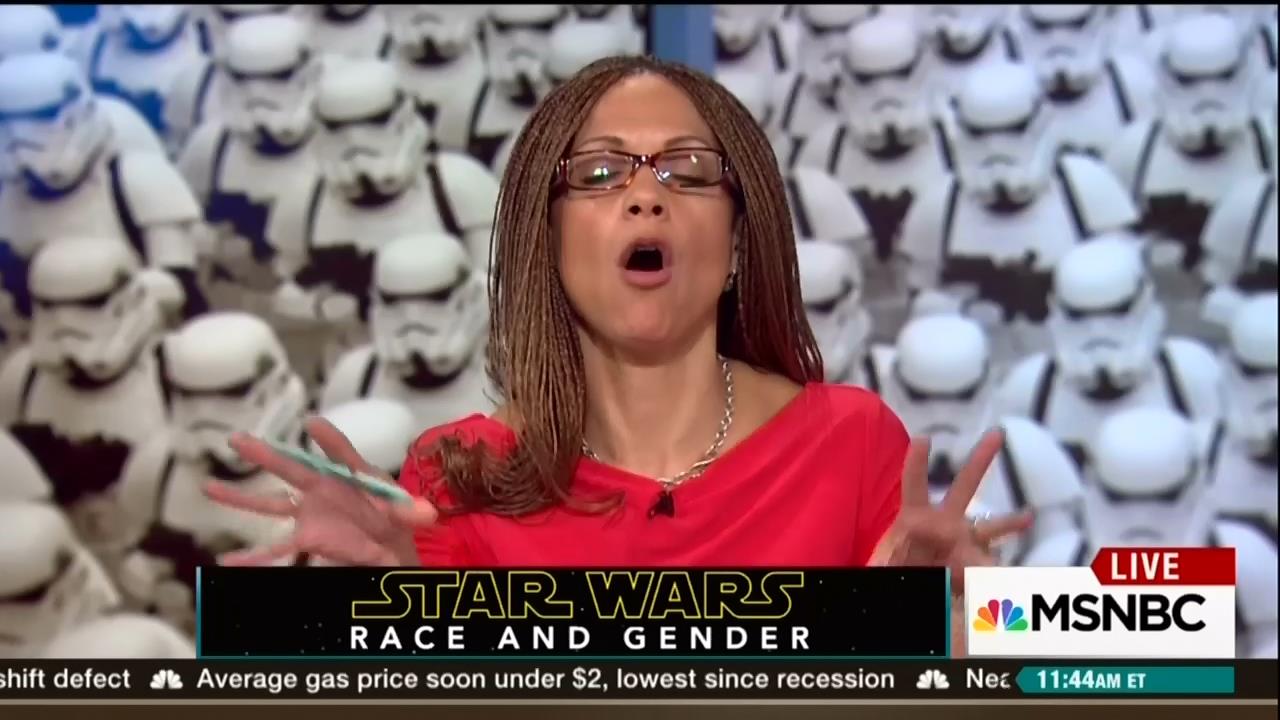 After panel member Wesley Morris of the New York Times wondered, "Really? You could?" Harris-Perry took issue with a black actor voicing the iconic evil character rather than rejoicing at James Earl Jones getting such a high-profile career opportunity as she elaborated:
Yeah, like, the part where he was totally a black guy whose name basically was James Earl Jones, who, and we were all, but while he was black, he was terrible and bad and awful and used to cut off white men's hands, and didn't, you know, actually claim his son.
As if it would have made sense for an obviously white leading character to have had a father who was not white, she then griped:
But as soon as he claims his son and goes over to the good, he takes off his mask and he is white. Yes, I have many, many feelings about that, but I will try to put them over here.