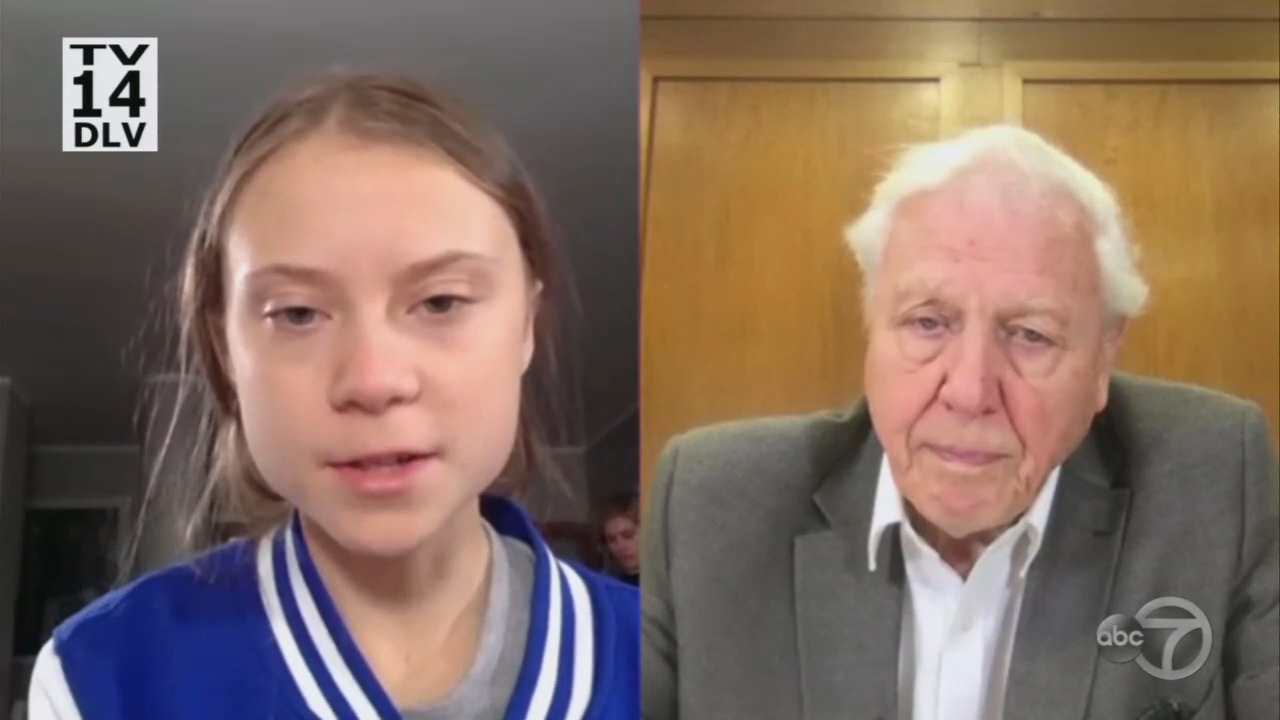 Hollywood's favorite 17-year-old climate change expert Greta Thunberg kicked off the documentary mash-up during the Oscars on Sunday night. In a montage, she thanked David Attenborough for getting her interested in the environment through his documentaries. Attenbourgh's latest documentary A Life on Our Planet, is about how, according to the trailer, "humans have overrun the world."
This video also included a brief clip of Michael Moore, whose latest film Fahrenheit 11/9 about President Donald Trump's tag line is "Tyrant. Liar. Racist. A Hole in One."
Next the video goes to an anti-NRA clip showing Charlton Heston raising up a gun shouting, "From my cold, dead hands," with clips from Moore's Bowling for Columbine.
Then, with images of people getting saved from a hurricane, presumably Katrina, the narrator says, "Why is it always the poor have to suffer the misery," because hurricanes and natural disasters discriminate against the poor, apparently.
When showing a clip of George W. Bush, we hear, "It's not this guy's truth or that guy's truth, it's the truth of what actually happened." The montage ends on a poster of Obama's Hope campaign sign.
This is one of the most leftist documentary mash-ups that they could put together.
The winner of the documentary category was American Factory, an Obama-backed Netflix documentary which is "set in an abandoned General Motors plant in Ohio that reopens when Chinese billionaire chairman Cao Dewang buys it and turns it into windshield factory Fuyao Glass America." This is the first documentary that the Obamas have funded.
When accepting the award the filmmakers said the communist mantra, "Working people have it harder and harder these days – and we believe that things will get better when workers of the world unite."
Stay tuned for more Oscars coverage from Newsbusters.