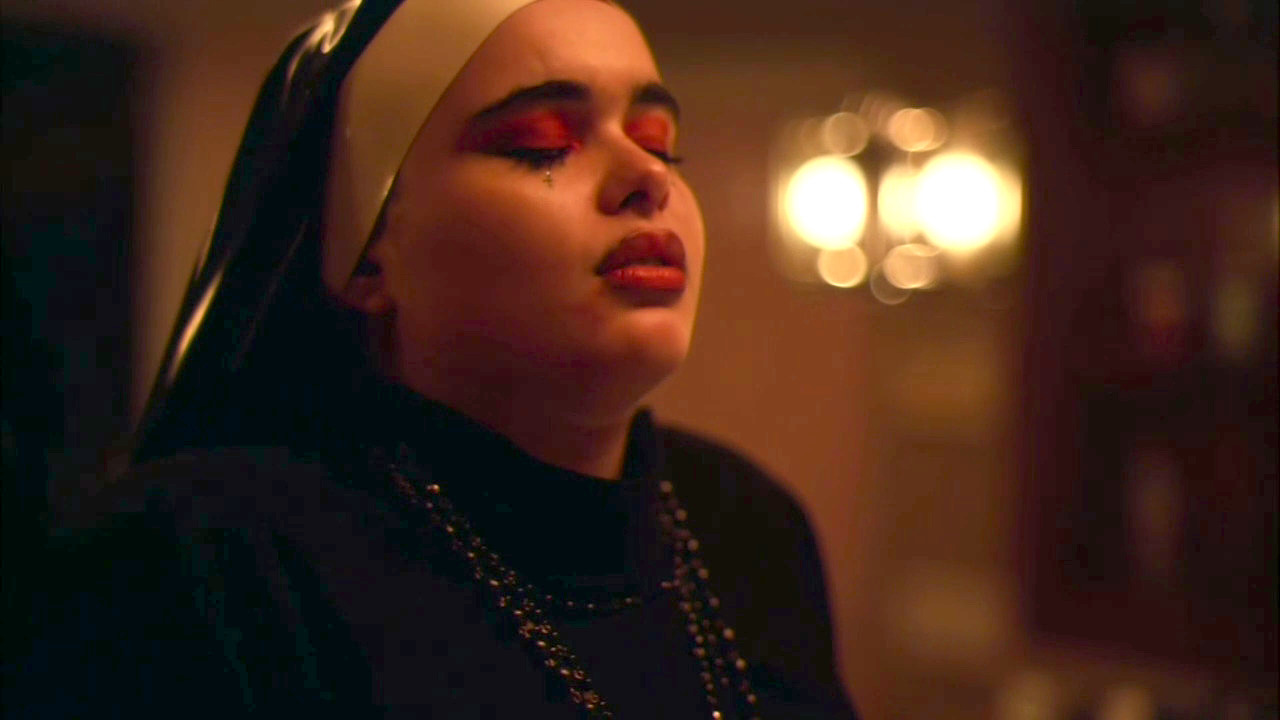 HBO's Euphoria is easily the weirdest and grossest show of the year thanks to its depraved views of sex. Namely, the show seems to think anything goes with teenagers, whether it's taking sex pointers from porn or even statutory rape. Euphoria keeps up its gross factor with a teen dressed as a sexy nun receiving oral sex and college frat boys sexually assaulting a freshman boy in a perverted Halloween episode that aired on July 21.
"The Next Episode" mostly surrounds a Halloween party that the characters attend. Of course, the party provides the perfect opportunity for the already overly-sexualized teenagers to be even more overly-sexualized since, as one character notes, "The whole point of Halloween is to look attractive." Already our standards for this episode and its awful characters are low.
One notable example includes Kat (Barbie Ferreira), our teen cam girl, dressed up as what appears to be a "slutty nun" in reference to the exploitation film Ms. 45. For those of you who don't know the movie, Kat describes it as "a movie about this mute seamstress, who gets brutally raped at gunpoint. And at the end, she puts on a nun costume, goes to a Halloween party and shoots everybody." To top off that tasteless image, Kat hooks up with a boy at the party who begins performing oral sex on her while she's in the costume.
But the real event of the episode is what happened prior to the party. College freshman Chris McKay (Algee Smith) attempts to have sex with his high school aged girlfriend Cassie (Sydney Sweeney) in a private bedroom. However, once they've stripped down, eight frat boys burst into the room to hold the naked Chris down on the floor while shouting, "McGay!" While the scene is shaky, it seems to resemble a sexual assault, down to one frat boy wearing a fake penis getting on top of him. Chris also appears to cry and needs to lock himself in the bathroom for a minute to compose himself after, so this clearly goes beyond any kind of mild hazing. In fact, the scene may be the reason for the original actor for the character, Brian Astro Bradley, quitting the series.
If you ask me, Bradley made the wise move. Even without the nun costumes and sexual assault scenes, Euphoria is still an awful piece of work. If only the other cast members felt the same way.