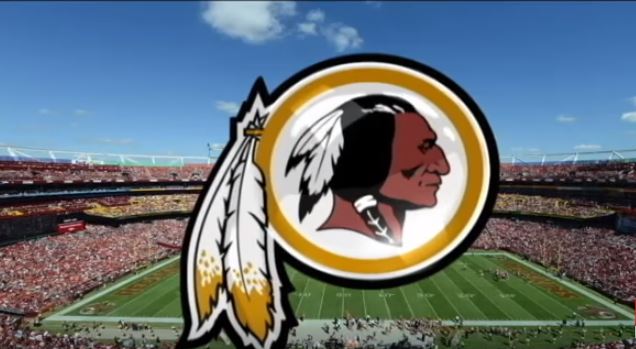 A new survey of Native American opinions on the Washington Redskins' nickname once again demonstrates underwhelming opposition to the moniker and just how out of touch the so-called "mainstream media" really is. The new survey duplicates the Washington Post's 2016 poll finding that 90 percent of Natives are not offended by the Redskins' nickname ― much to the disappointment of writers at the Post. Like Theresa Vargas, who insists the name is a dictionary-defined slur, no matter how many people accept the word.
The Post polled 504 self-identified Native Americans and found universal acceptance of Indian nicknames. A 2016 Post poll and a 2008 Annenberg Public Policy Center poll told the same story. "I know, I know. We've all already given a lot of emotional energy to this issue, and three years ago, we agreed, whether or not we said it, to move on," wrote a disappointed Vargas.
Vargas said she spent a lot of time writing about this debate, "and I can tell you that I was as surprised as anyone by the poll's results. I would have bet my car that over the years attitudes had changed, at least a little."
A colleague of Vargas's at The Post, Robert McCartney, had repeatedly urged the team to sack the Redskins' nickname. Opposition to Indian nicknames in sports is common among members of the media, not so much among the Native people they think they're protecting with their white guilt.
Vargas claimed that Redskins owner Daniel Snyder danced over the results of previous polls affirming his team's nickname. He and his supporters ''had done this even as public protests, alarming studies and condemnation from one prominent figure after another portrayed the name as a racist slur that was harmful to an already mistreated population":
"The Redskins' name is a dictionary-defined slur, whether or not 10 percent of Native Americans or 50 percent of your co-workers or your favorite aunt acknowledge it."
Among poll respondents in support of the nicknames were those who said it's just a name, it honors or represents Native heritage and people are overly sensitive. A whole host of media types, like those at The Post and Bob Costas, among them, come to mind with mention of people who are overly sensitive.
"For those who were offended by the name, they saw it as racist, ignoring a history of suffering and a double standard because it wouldn't be tolerated with other ethnicities and races," Vargas argued. "More than half of the people who were offended by the name were also offended by the team's logo."
One new component of this survey was that it offered respondents more than 40 emotions to choose from to express how the name Redskins makes them feel. Included were words like proud, disappointed, empowered, embarrassed, appreciative and hopeless.
Vargas appeared to identify with the people who selected the descriptors of hopeless and disappointment. The Washington Post writer said she's moved on, but it's to the wrong side of public opinion.