Hollywood likes to think it adds something important to the political environment. Instead, it just seems to confuse people.
In a producer's roundtable discussion hosted by The Hollywood Reporter, Judd Apatow gave late night talk shows more credibility than they deserve. He told the roundtable, "If you've watched people like Jon Stewart and Trevor Noah make fun of people who are prejudiced and [say] people who treat people bad are bullshitters, you might begin to form your way of reading the news."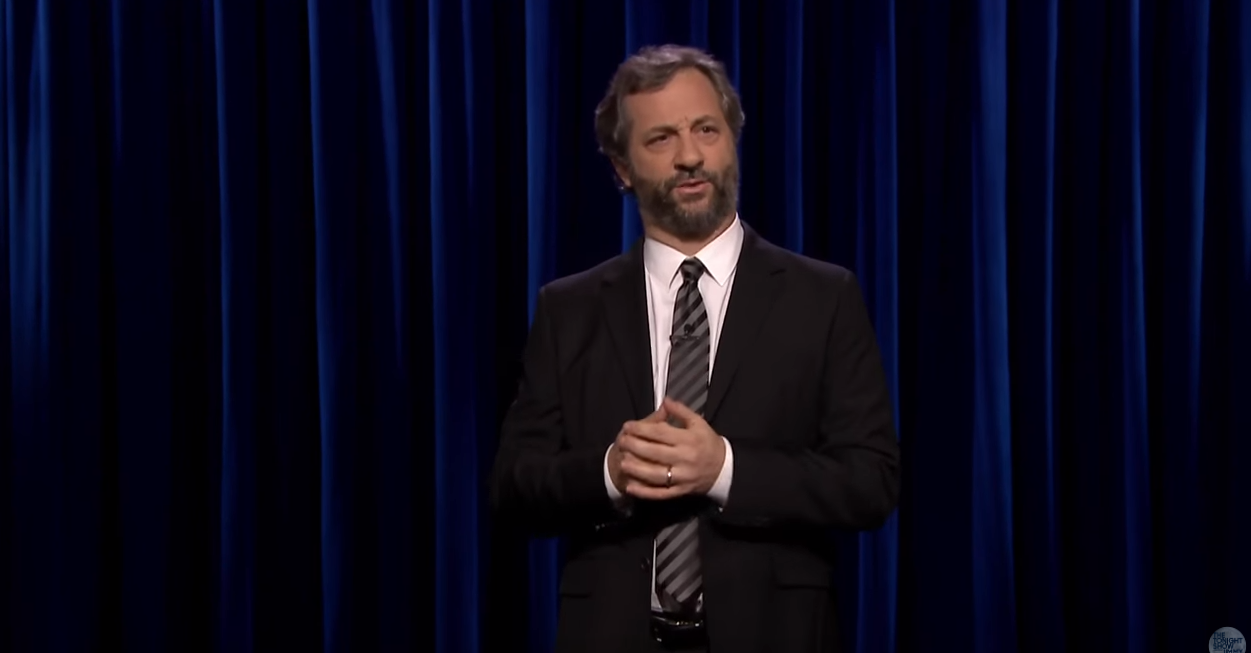 One might argue that The Daily Show itself is prejudiced, based on Noah's most recent guest, Hillary Clinton. If people are drawing political opinions from a show that told Clinton that "in one world, you won," or from a show host who told his audience, post-Trump election, that he was "shitting my pants," then there might be a real problem with entertainment.  
In trying to bring political relevance to his own film projects, Apatow first downplayed his projects, saying: "I don't know if one movie rocks the world in such a way that people go, "Wait a second, I don't like Trump.""
But the marketing pitch for his project kicked in and came out strong, when he stated, "I hope that if people see The Big Sick, they might think, "I don't know that much about a lot of the people who immigrate to this country, and maybe I could tune in a little bit and be more compassionate."" He continued, "all we were trying to do is humanize these people who live in the United States, and suddenly that became a political act."
What about when Apatow called living with Trump as president like being "a person about to get raped?" Did that humanize politics or rape victims? What about Apatow's consistent political stance in support of Planned Parenthood? Is that humanizing the unborn?
Further on in the discussion, when Matthew Belloni brought up Weinstein and what Hollywood needs to do in order to prevent powerful producers from taking advantage of dozens of people, Seth Rogen took the opportunity to brag about only working with Weinstein once: "I worked with him once a decade ago, and I was like, "This is a bad dude. I'm never going to work with him ever again." If that was the case, then why didn't Rogen make a statement about it?
He almost indirectly addressed that later on, when he said, "There's just a lot of people who, for lack of a better word, are pieces of shit, and people just keep working with them. Because they're just like, "Well, it's a necessary evil. It's what you got to do."