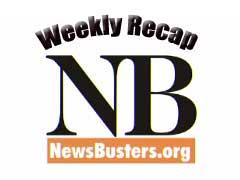 But What Do You Really Think of Him?
Discussing this week's announcement that British Prime Minister Tony Blair will soon be resigning, all three morning shows managed to work in the insulting "Bush's poodle" reference. "Good Morning America" was the most obnoxious, absurdly claiming that "Bill Clinton's sidekick became Bush's poodle."
Save the World: Skip the Toilet Paper
Speaking of global warming, Diane Sawyer and "Good Morning America" have been promoting liberal environmentalism for quite some time. This week, however, GMA went even further and touted a New York liberal who wants to save the planet by not using toilet paper. Some things, you just can't make up....
"No, Seriously: It's Important"
With all the friendly media hype that global warming has received, it's somewhat amazing that CNN's "Situation Room" managed to file a report wondering when society will begin taking climate change "seriously." Correspondent Frank Sesno even suggested that the solution was, you guessed it, more taxes.
Cubs Lose and Other Startling Revelations
An analysis of MSNBC's questions from the network's Republican and Democratic debates shows a decided tilt towards liberal subjects. So, just to recap, Democrats won't go on Fox, but the media expect Republicans to show up and respond to questions such as whether '08 GOP candidates want Bill Clinton back in the White House?
We Get it, Sean: You Don't Like Bush
Finally, Sean Penn, who recently stated that George W. Bush has "become our country's and our Constitution's most devastating enemy," told Bill Maher that Dick Cheney should be in prison.