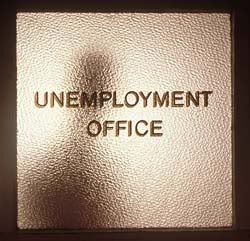 It seems that when they saw today's today's disappointing unemployment claims report from Uncle Sam, the Associated Press's Alan Zibel, perhaps with the help of contributors Jeannine Aversa, Martin Crutsinger, and Tali Arbel, decided to start playing the expectations game with June's Employment Situation Report, which isn't due to arrive from the Bureau of Labor Statistics until July 2.
If so, from a propagandist's perspective, it's a pretty slick strategy, given that the BLS's report will probably be the last significant piece of economic news before the July 4 weekend, making it a larger than usual topic of conversation among the American people in the days that follow.
Private sector job growth shrank to a seasonally adjusted 20,000 in May. Maybe if the AP and others make us think that June will go negative and the actual result comes in barely positive, it won't seem so bad. The worse possibility is that they're aware of more information than the rest of us have, and that things really are heading south in this "Rebound? What Rebound?" recovery.
Here are key paragraphs of Zibel's report (link is probably dynamic and subject to revision; bolds are mine):
The number of people filing new claims for jobless benefits jumped last week after three straight declines, another sign that the pace of layoffs has not slowed.

Initial claims for jobless benefits rose by 12,000 to a seasonally adjusted 472,000, the Labor Department said Thursday. It was the highest level in a month and overshadowed a report that showed consumer prices remain essentially flat.

The rise in jobless claims highlighted concerns about the economic rebound -- especially after a report earlier this week said home construction plunged in May after government tax credits expired.

If layoffs persist, there's a concern that the June employment numbers may show a decline in private-sector jobs after five straight months of gains, said Jennifer Lee, an economist with BMO Capital Markets.

"We've definitely seen the economic recovery hit a wall," Lee said.

... Kevin Logan, an economist with HSBC Securities, said many economists have been expecting claims to fall below 450,000 for several weeks now.

"The wait is getting longer and longer," said Logan. "As each week goes by, doubts about the underlying strength of the economic expansion grow."
It seems suspiciously early for the press to be putting out a jobs-will-be-lost vibe fifteen days out from the actual news.
If things really are getting as potentially rough as indicated, the administration's plan to celebrate a summer of recovery, as detailed today by Politico's Mike Allen, could turn in to an object of abject ridicule:
Vice President Biden today will kick off "Recovery Summer," a six-week-long push designed to highlight the jobs accompanying a surge in stimulus-funded projects to improve highways, parks, drinking water and other public works. Biden will present President Obama with a report laying out a spike in stimulus activity this summer, and how it will contribute to a steady climb to a total of 3.5 million Recovery Act jobs by the end of the year. Biden, Obama and other administration officials will travel to more than two dozen Recovery Act project sites in coming weeks. Tomorrow, the president will travel to Columbus, Ohio, to mark the groundbreaking of the 10,000th Recovery Act road project, around Nationwide Children's Hospital. On Monday, Biden will travel to Midland, Mich., for the groundbreaking of the new Dow Kokam advanced battery manufacturing facility.

--David Axelrod said: "This summer will be the most active Recovery Act season yet, with thousands of highly-visible road, bridge, water and other infrastructure projects breaking ground across the country, giving the American people a first-hand look at the Recovery Act in their own backyards and making it crystal clear what the cost would have been of doing nothing. … In the face of the greatest economic crisis since the Great Depression, Republicans in Congress chose to play politics with economic recovery and declared the Recovery Act a failure before it even began. They made a cynical bet that if the President fails, they win. Democrats chose to act by tackling the crisis head-on. Just over a year later, the Recovery Act is putting millions of Americans to work and helping the economy grow again. But our work is far from over."
In her perceptive column last week ("The Alien in the White House"), the Wall Street Journal's Dorothy Rabinowitz wrote the following about Barack Obama and his apparatchiks:

The president's appointees, transmitters of policy, go forth with singular passion week after week, delivering the latest inversion of reality. Their work is not easy ...
The drivel Politico's Allen relays proves that Rabinowitz was clearly not exaggerating.
Cross-posted at BizzyBlog.com.