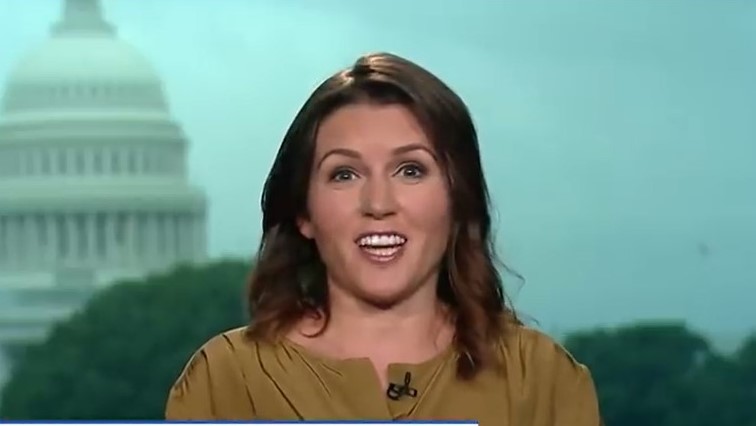 Feminist Jill Filipovic usually draws notice by fervently promoting abortion. So it was strange that she came out hard against the death penalty in a CNN.com op-ed on Wednesday. The headline was "This Supreme Court ruling is exceptionally cruel." Convicted murderer Russell Bucklew is being executed by lethal injection in Missouri, which would be quite painful and drawn-out. (Many would ask the leftists if a firing squad would fit. Bucklew's lawyers suggested it.) Filipovic began: 
Russell Bucklew is on death row in Missouri, and the United States Supreme Court just gave that state the go-ahead to kill him in one of the most torturous and cruel ways possible. Bucklew, who has a rare condition that leaves his body riddled with bleeding-prone tumors, will convulse, choke, and eventually suffocate on his own blood if he is executed by lethal injection, according to his lawyers. If this is true, his death will be slow. It will be brutal. It will be excruciatingly cruel.
Filipovic and CNN really should have balanced this case with some grisly detail of what Bucklew did back in 1996, according to the Southeast Missourian: 
Bucklew shot Michael Sanders to death in front of his sons, John Michael, then 6, and Zach, then 4, before kidnapping Sanders' girlfriend, Stephanie Pruitt Ray, at gunpoint and raping her.

Ray, who was Bucklew's ex-girlfriend, and her two young daughters had been staying with Sanders while they hid from Bucklew.

Police caught up to Bucklew in St. Louis, but he later escaped from the Cape Girardeau County Jail and attacked Ray's mother and her boyfriend with a hammer before being recaptured.
One can understand the legal issues on the lethal injection, but it would be wise to a little light on the bleeding-heart rhetoric over the execution. Sadly, "Ray isn't alive to see it, either. In 2009, her estranged husband, John Shuffit, shot her to death at her home in Perry County, Missouri, before turning the gun on himself." 
Filipovic lectured "In the United States, the death penalty serves no purpose other than raw, barbaric vengeance." We could choose to "evolve," but Instead, the conservative majority of the Supreme Court has embraced its most barbarous impulses, and denigrated our constitution in the process."
Abortion is apparently never a "barbarous impulse." It's what makes feminists glow. As NB's Matthew Balan noted in 2015, Filipovic wrote in The New York Times that abortion is "cruelty" -- oops, no, she didn't. Get this: she argued that Pope Francis offering forgiveness to women who've had abortions is "cruelty." 
Instead of treating women as adults who make their own decisions, the pope condescends to "all the women who have resorted to abortion," saying he is "well aware of the pressure that has led them to this decision." The threat of excommunication, at the very least, makes the church's views on women's rights clear. Offering forgiveness is a softer version of the same judgment: that the millions of women around the world who have abortions every year are sinners. Inviting women to feel shame and guilt for their abortions isn't a mercy; it's cruelty.