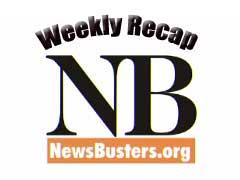 Aren't they Grand?
On Wednesday's "Early Show," Harry Smith gushed over Bill and Hillary Clinton and how two "idealistic kids" transformed themselves into "political rock stars." Smith also took pains to point out that the Clintons are a "still-young couple." Over on ABC, Clinton-fan Kate Snow fawned over Bill and Hillary for being "masters at turning bad news into good." In general, she seemed to be impressed with the 2008 candidate's ability to spin the American public.
Global Warming: The Answer for Everything
NBC, predictably, kicked off the media blame game and assigned the cause of the California fires to, you guessed it, global warming. "Nightly News" host Brian Williams wondered, "Are these fires somehow a result of climate change?" CBS echoed a similar theme on "60 Minutes." CNN also used the tragedy in California to speculate about global warming. A CNN special, "Planet in Peril," which aired this week, failed to mention that one of the climate change scientists featured also happened to be funded by George Soros.
Over on "Good Morning America," Governor Arnold Schwarzenegger wouldn't put up with any of reporter Claire Shipman's attempts to compare the response of California's wildfires to the one in the wake of Hurricane Katrina. The muscular governor grabbed Shipman by the hand and explained, "Trust me when I tell you, you're looking for a mistake and you won't find it because it's all good news, as much as you maybe hate it, but it's good news."
Finally, in something that one would expect to see in the humor magazine the Onion, the MRC's Tim Graham reported that former Soviet dictator Mikhail Gorbachev has signed on as a spokesman for Louis Vuitton bags. What kind of communist does that?