The Women's March, and many in the media, are worrying about "sex workers" and "women's rights" after Backpage.com disappeared. But not all women agree with them.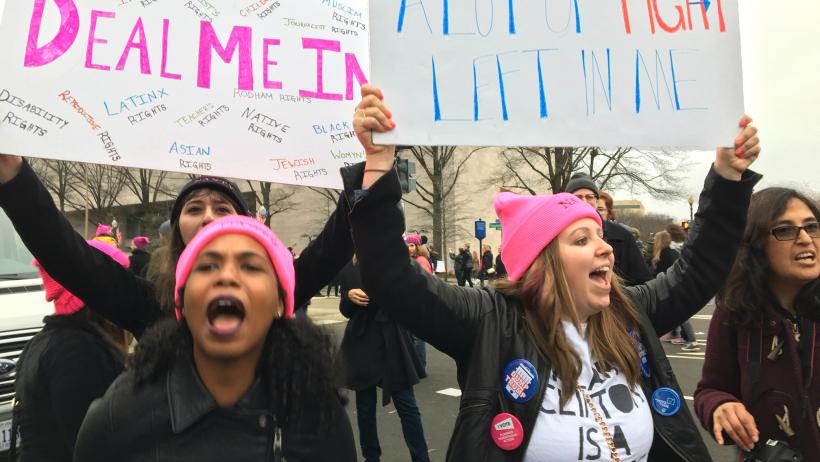 Last Friday, federal authorities seized classified ads website Backpage.com, which has been accused of enabling prostitution and sex trafficking, including that of children. The Justice Department has indicted seven people associated with the site, which reportedly made $500 million in prostitution-related services.
But the Women's March rushed to the defense of the site – in the name of "women's rights," causing a representative from a group fighting sexual exploitation to call it a "sad day" for the Women's March.
On Saturday, the Women's March supported Backpage.com on Twitter. "The shutting down of #Backpage is an absolute crisis for sex workers who rely on the site to safely get in touch with clients," the Women's March tweeted. "Sex workers rights are women's rights."
But women championing the fight against human trafficking and prostitution praised the government's decision. As the VP of Policy and Education at the National Center on Sexual Exploitation, Lisa Thompson told MRC Culture that "it's a sad day" for the Women's March.
"They have somehow confused male sexual entitlement to women's bodies through sex buying with women's rights," she said. "We applaud the Department of Justice for taking action against Backpage which represents an elite class of corporatized sex traffickers."
She stressed the dangers of sites like Backpage.com:
"Sex trafficking and sexual exploitation are harmful whether occurring online or offline. However, the proliferation of online sex ads has made it easier than ever before for sex buyers to access women and children they can abuse for a price. The existence of online platforms like Backpage.com, with business models built on facilitation of prostitution and sex trafficking, allowed for an explosion of sexual exploitation. In Seattle alone, law enforcement has identified more than 130 sites advertising prostitution. Prostitution markets have a predatory dependence on vulnerable people, typically women and children with histories of neglect and sexual abuse, homelessness, and addiction, but also men and trans with similar histories. There simply is no such thing as 'safe' prostitution."
The victim accounts in the indictment against Backpage.com proved horrifying.
The Huffington Post reported that, according to the indictment, one victim was commanded to "perform sexual acts at gun point and choked to the point" of seizures before being gang raped, another was stabbed to death, and another victim's body was set on fire.
That's the site the Women's March is defending in the name of women.
While the Women's March claims to stand for all women, it has repeatedly excluded pro-life and conservative women. And now, it would seem, women survivors of human trafficking.