Seven years of The Good Wife promoting the agenda of Hillary Clinton weren't enough, apparently, for the creators of its spin-off The Good Fight. After the defeat of Clinton in November 2016, creators Robert and Michelle King were so caught off guard they had to overhaul the show because "things seem to be more politically freighted now."
In the opening scene of Sunday night's premiere episode, "Inauguration," Diane Lockhart (Christine Baranski) watches television as Chief Justice John Roberts swears in President Donald Trump. The poor dear, like most lefties, is still in shock and turns it off as the swearing-in progresses.
Life goes downhill for Diane from there. She finds herself broke, thanks to her goddaughter Maia Rindell's (Rose Leslie) father's Ponzi scheme. His "by invitation only" investment fund comes to a halt with an FBI raid. Maia is a new associate at Lockhart's firm who is let go after the arrest of her father. Diane had just tendered her notice of retirement, she now faces the daunting prospect of finding a law firm who will offer her a partner position. Her old firm has no desire to let her come back – she is poison due to her connection to the Rindell Fund.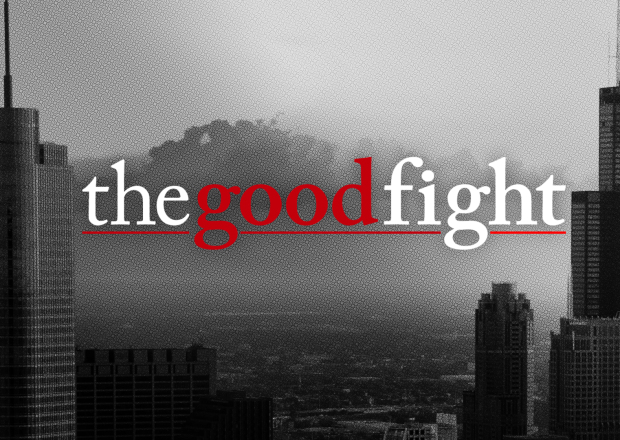 In keeping with promoting Hollywood's social engineering agenda, Maia is in a relationship with Amy (Helene Yorke) who is not handling the financial scandal well. Her mother – played by Bernadette Peters – will be disappointed. She was hoping the women would get married, now that the Supreme Court isn't "in the way anymore."
The dazed Diane struggles to comes to grips with her financial situation and that of the lefty women's groups – EMILY's List is name-checked – she advised to invest with Rindell. As Diane pursues other law firms looking for a job, she approaches another female lawyer and says, "We're not done breaking the glass ceiling." She even breaks out the F-bomb (that is beeped) when she laments her "f***ing meaningless life." It is no wonder that Baranski described her character's "free fall" as similar to "what the country is feeling right now."
Along the way Diane goes up against Adrian Boseman (Delroy Lindo), a partner in a majority African American law firm, as she represents the City of Chicago and he represents a young black man claiming police abuse. Boseman ends up offering her a partner position with his firm – he jokes that she can be their diversity hire. Yeah, that would be funny if diversity hires were not demanded in today's world. He tells her he wants to offer her the job because she isn't poison to his firm – the Rindell Fund didn't invite black folks in.
So, this show is checking off all the liberal boxes – lesbians, social justice warriors, diversity hires, abortion groups, and an aging white woman trying to adjust to life as an ordinary person. Who knows what episode two will bring?