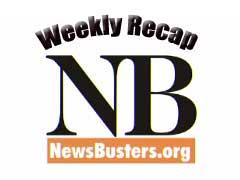 While members of "mainstream media" have eagerly covered Ann Coulter's use of an vulgar term at a conservative conference, HBO host Bill Maher's obnoxious comment about the Vice President, that "more people would live" if Dick Cheney had been assassinated, drew only sparse attention from the press.
Commenting on the diversity of the 2008 Democratic contenders, MSNBC host Contessa Brewer remarked of Senators Hillary Clinton and Barack Obama, "It's sort of like we're rooting for everybody all at once."
NBC used the conviction of Lewis "Scooter" Libby as a platform to attack the Vice President. Reporter Andrea Mitchell noted on "Today" that some critics refer to Cheney as "the Darth Vader of the Bush White House." Chris Matthews, in an extended rant, parroted prosecutor Patrick Fitzgerald's line about the "cloud" hanging over the VP.
The women on ABC's "The View," who can always be counted on for reasoned debate, also discussed the case and Dick Cheney's "treason."
While NBC and ABC bashed Cheney, CNN hammered the President. The cable network gleefully noted that the "impeach Bush" movement is "spreading like wildfire."
And on the subject of religion, according to a segment on the "Today" show, if Jesus were around in modern times, he'd be a "radical feminist."