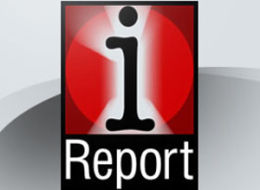 One of CNN's citizen reporters on their new iReport service caused a bit of panic for Apple's stock prices this week when one of those reports featured a false claim that Apple CEO Steve Jobs had suffered a heart attack. With rumors swirling the stock price fell until official news from Apple quashing the rumor calmed investors' fears.
Apple shares, which have in the past been shaken by the question of Jobs' health, climbed more than 5 percent in early trade but retreated as the rumor gained momentum on Internet blogs. The stock at one point was down more than 2 percent, and hit a 17-month low of $94.65.

After Apple denied the report, the shares recovered, climbing to $104.04, up 3.9 percent on Nasdaq.
This particular incident is a result of a new effort by several news services offering citizens the opportunity to become local reporters by submitting their own stories on the Internet. CNN, the AP and Reuters all offer such an outlet for first hand news reporting by the public at large. It is all an effort for news agencies to get the edge on reporting breaking news.
Of course, the danger here is that anything posted under the rubric of a "real" news agency (like CNN, AP or Reuters) suddenly becomes "news" whether it has been vetted and investigated or not. In fact, that is a singular problem throughout the web. Internet sites such as NewBusters.org, for instance, work hard to insure that anything published under their name passes muster as verifiable news by sourcing and linking stories before commenting, as well as by exercising some editorial oversight, but something like iReport does not go through any sort of editorial oversight before being posted. This causes a gap between veracity and innuendo that cannot always be bridged.
What we have here are the growing pains of the New Media and we are seeing more evidence every day that the Internet can change the world with a mere key stroke.
In this case, CNN's name lent the air of legitimacy to a false, economically damaging rumor, but this isn't the only case of this we've seen of late. Last month a similar thing happen to United Airlines when a years old Internet news piece was resurrected causing a panic among stock holders when sour economic news was thought to be fresh instead of years old news.
But, as in anything you do, live by caveat emptor. Buyer beware turns into surfer beware in the 21st century. Or, as Ronald Reagan was wont to say, trust but verify.