Twitchy asks an obvious question: Why does Snopes.com "keep doing fact-checking articles nobody thinks are real, especially one with easy-to-find disclaimers?" The latest example of Snopes feeling the need to do a "satire check" is a doozy: "FACT CHECK: Did a Brave Millennial Sell His Testicles to Raise Money for Bernie's 2020 Campaign?"
If you wonder if this could be true, you should probably not be voting. Let's guess that the answer to Twitchy's question is "clickbait." Look at their tweet, for example: 
Here's some of what Snopes quoted from NPC Daily. Imagine yourself being stone-dumb enough to think this isn't someone pulling your leg: 
NPC Daily has reported stories of forward-thinking liberals who have donated their entire student loans to the Bernie Sanders campaign, some who have took out multiple mortgages on their property as well as some who have donated their family's money.

There have been numerous millennials who have sold their organs such as kidneys, liver parts, skin grafts and hundreds of thousands of gallons of blood. This report is gathered from the quote of a brave millennial who sold both of his testicles to raise money for the Bernie Sander's 2020 campaign.
It gets more ridiculous as it goes. A text box quotes "Jared Michelle" as saying "Since I don't have any personal property and I work a minimum wage job, I sold both of my testicles for $10,000 each and donated all of it to Bernie's campaign. I'm a little sore but I know it will be worth it in the end."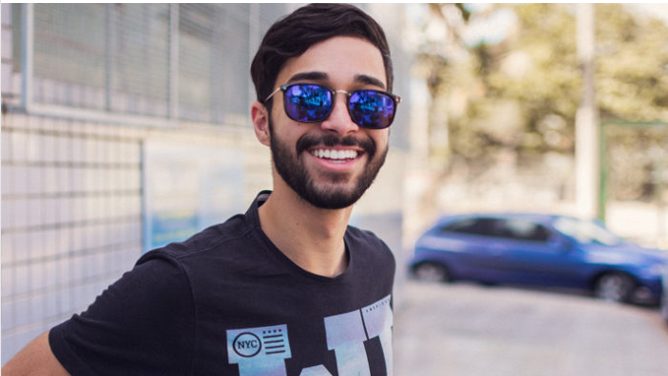 Then NPC Daily added in its faux-progressive tone: "It's a wonderful sacrifice for a wonderful cause. If Bernie Sanders wins the election, there will be medicare for all and everything will be free for everyone. That means Jared will actually get his testicles back if Bernie Sanders wins in 2020."
And yet, Snopes feels the itchy need to point out:  
This was not a genuine news story, as the NPC Daily is a satirical website that does not publish factual items. A disclaimer on the website's "About" page states that "NPC Daily is a satire site, providing political and cultural commentary with wanton sarcasm. NPC Daily pokes fun of modern journalism and liberalism. If you believe one of our articles is real, it's because the content is not too far adrift from what is published by mainstream news outlets. But, alas, our content is totally fictitious and is created to elicit laughs and bemusement."
We have rated this Snopes "fact check" as Half Baked. For similar analyses, please visit our Fact-Checking the Fact-Checkers site.