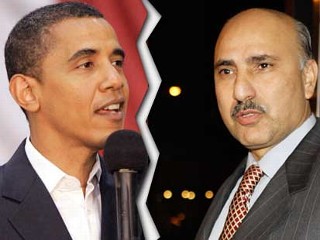 UPDATE at end of post: the can has already been opened!
Without question, ABC's Jake Tapper is one of the few members of the mainstream media who's actually willing to publish less than favorable reports about Barack Obama.
In a "Political Punch" blog posting Saturday about new revelations involving indicted fundraiser Tony Rezko, Tapper deliciously summed up a Washington Post piece as claiming that "Sen. John McCain's campaign...is about to open up a can of whoop-ass on Obama with a focus on his personal associations." 
I kid you not (emphasis added, photo courtesy ABC):
The Chicago Sun-Times reports that the FBI is looking into whether or not former Obama pal Tony Rezko -- convicted in June of attempted extortion, mail and wire fraud, and aiding and abetting bribery -- paid for all or part of $90,000 worth work on the Northwest Side Chicago home of Gov. Rod Blagojevich.

Rezko apparently liked helping out his politician pals on their real estate transactions. As you may recall, Sen. Barack Obama, D-Ill., and Rezko's wife, Rita, bought adjacent properties in a controversial and complicated series of real estate transactions, one of which Obama later called "boneheaded" because it might cause people to think he'd been done a favor in exchange for something untoward, which he denies is the case. Rezko at the time was under federal investigation. [...]

There's also a curious story bubbling out there about a former Obama poker buddy, Will County Executive Larry Walsh, and questions leveled by a political opponent about Walsh's connections to a county contractor. [...]

Meaning you should expect to hear much more about these Obama associates -- some questions fair, others not; many associates legitimately slimy, others mere road kill on this political Autobahn -- in this last full month of the campaign.

To wit: the Washington Post reports that Sen. John McCain's campaign -- convinced that the maverick thing alone isn't working  -- is about to open up a can of whoop-ass on Obama with a focus on his personal associations.

"We're going to get a little tougher," a senior Republican operative tells the Post. "We've got to question this guy's associations. Very soon. There's no question that we have to change the subject here."
I imagine I speak for millions of right-thinking Americans when I say, "You can do it!"
*****Update: The can has already been opened. As reported moments ago by CNN.com:
Alaska Gov. Sarah Palin on Saturday slammed Sen. Barack Obama's political relationship with a former anti-war radical, accusing him of associating "with terrorists who targeted their own country."

Palin's attack delivered on the McCain campaign's announcement that it would step up attacks on the Democratic presidential candidate with just a month left before the November general election.

"We see America as the greatest force for good in this world," Palin said at a fund-raising event in Colorado, adding, "Our opponent though, is someone who sees America, it seems, as being so imperfect that he's palling around with terrorists who would target their own country."

Palin made similar comments later at a rally in Carson, California.

Obama's Chicago, Illinois, home is in the same neighborhood as Bill Ayers, a founder of the radical Weather Underground, which was involved in several bombings in the early 1970s, including the Pentagon and the Capitol, and the two have met several times since Obama's 1995 campaign for a state Senate seat.