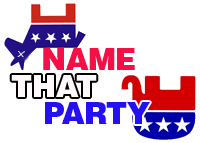 In a 15-paragraph story filed yesterday afternoon, Baltimore Sun's Justin Fenton reported how a police cruiser was dispatched at all times during the recent snowstorms to watch over the house of the city's disgraced ex-Mayor Sheila Dixon (D).
You'll recall Dixon was convicted of misappropriating donated gift cards intended for distribution to needy constituents. Instead, Dixon used them on her own personal shopping spree.
Pursuant to a plea deal on another criminal charge, Dixon resigned from her mayoral post on February 4. 
Fenton did an excellent job reporting the story and noting the controversy engendered by the city devoting resources for a felonious ex-politician. Yet nowhere in his story did he note that Dixon is a Democrat.