In an era where governments use news outlets to launder their state propaganda as objective news, one Big Tech company is now beginning to take a decent stand by labeling government and state-affiliated media. 
Twitter Inc. announced that going forward, the company "will label some state-backed media accounts, as well as accounts belonging to 'key government officials' for certain countries, to create more transparency when governments and their leaders use the social-media platform to discuss important geopolitical issues," Bloomberg reported August 6.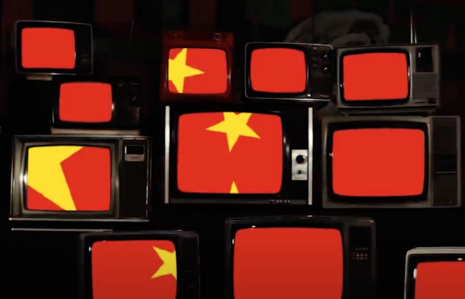 Twitter explained in an August 6 blog: "We believe this is an important step so that when people see an account discussing geopolitical issues from another country, they have context on its national affiliation and are better informed about who they represent." Chinese state-run media is a prime example of how tyrannical governments use state-run media outlets to launder their agenda under the guise of spreading news. Viral video app TikTok, is infamously owned by ByteDance, a Chinese firm controlled by the Chinese government. In response, even CNBC acknowledged that Chinese state-run media outlets labeled the U.S. a "rogue country" and smeared the potential sale of social media firm TikTok to Microsoft as "theft."
The blog carefully outlined that it will add labels to the following types of Twitter accounts:
"Accounts of key government officials, including foreign ministers, institutional entities, ambassadors, official spokespeople, and key diplomatic leaders. At this time, our focus is on senior officials and entities who are the official voice of the state abroad
"Accounts belonging to state-affiliated media entities, their editors-in-chief, and/or their senior staff"
This at first will be applied to a specific set of countries who are major players in the world stage. Twitter explained that it is "starting with a limited and clearly-defined group of countries before expanding to a wider range of countries in the future."
The scope of these changes will include 5 countries:
Labels will only be applied to accounts from the countries represented in the five permanent members of the UN Security Council: China, France, Russian Federation, the United Kingdom, and the United States.
The blog carefully differentiated media which is overseen by governments from media which is independent but may have a political agenda:
State-affiliated media is defined as outlets where the state exercises control over editorial content through financial resources, direct or indirect political pressures, and/or control over production and distribution. Unlike independent media, state-affiliated media frequently use their news coverage as a means to advance a political agenda.
It remains to be seen what other state-affiliated outlets Twitter will label. How about NPR, which, as NewsBusters Executive Editor Tim Graham observed, "takes our tax dollars and then attacks adding the balance of our viewpoint as racist"? What about the PBS? BBC? Those three outlets fall within the United States and the United Kingdom, and none of them, as of the publishing of this piece, have labels. And what of other state-affiliated media: Qatari state-run Al-Jazeera for example?  Will these and other outlets face similar labeling to inform viewers on Twitter?
Conservatives are under attack. Contact Twitter's leadership by tweeting at the official @Twitter account  and demand that the platform provide transparency: Companies need to design open systems so that they can be held accountable, while giving weight to privacy concerns. Demand that Twitter properly label all government and state-affiliated media outlets, including leftist NPR. If you have been censored, contact us at the Media Research Center contact form, and help us hold Big Tech accountable.