As Easter approaches, one Christian family is praying for a miracle: the return of their kidnapped daughter who refuses to renounce her faith.
It's a story the networks aren't telling. Last month, terrorist group Boko Haram captured an estimated 110 schoolgirls in Dapchi, Nigeria. On March 21, the Nigerian government confirmed that the girls who survived were freed. But one was missing: the only Christian girl among them, 15-year-old Leah Sharibu. According to her friends, it's because she refuses to convert to Islam.
For Good Friday, the Christian Association of Nigeria called for prayers for Leah, as her father hopes for her return by Easter. But regardless of the timing, the three broadcast networks (ABC, CBS, NBC) have yet to cover the story during their news shows, according to a Nexis search.
When the other girls first returned without Leah, mother Rebecca Sharibu asked Leah's friends about her daughter.
"Where is Leah, I can't find my Leah, why did you leave her there?" she remembered asking, according to the Guardian.
She was still held captive, they responded.
"Boko Haram told Leah to accept Islam and she refused," the revealed. "So they said she would not come with us and she should go and sit back down with three other girls they had there."
Even after pressure from her friends, Leah refused to give in.
"We begged her to just recite the Islamic declaration and put the hijab on and get into the vehicle, but she said it was not her faith, so why should she say it was?" they added. "If they want to kill her, they can go ahead, but she won't say she is a Muslim."
But Leah gave them a message for her parents: pray for her.
After finding out about Leah, father Nathan Sharibu was proud of his daughter – and surprised.
"I didn't think that girl could do something like that because she is young, small and she doesn't talk just like that," the police officer said, according to the Guardian. "She's a very quiet girl."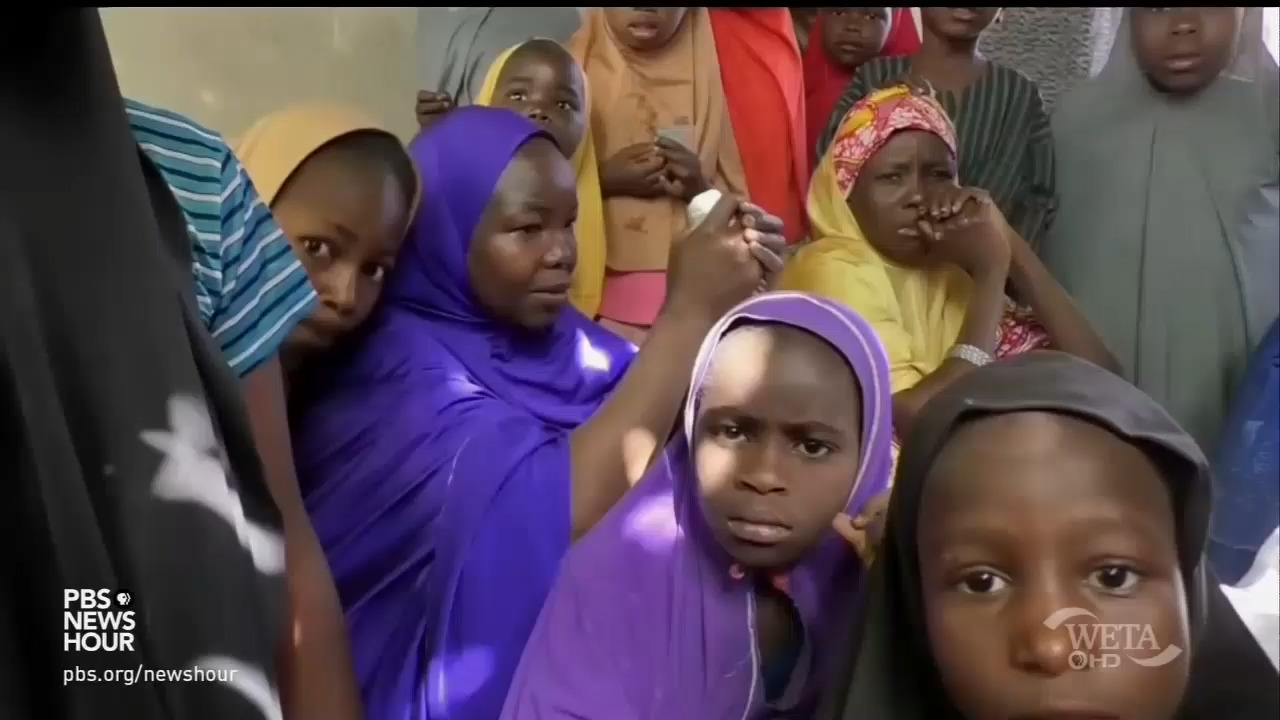 USA Today reported him as saying, "I am very sad, but I am also overjoyed because my daughter did not denounce Christ." The outlet added that Leah has a passion for biology and chemistry, and wants to be a doctor.
According some of the girls, Leah attempted an escape with two classmates at one point. After three days, a nomadic family they begged for food turned them in. While they were not punished, other girls were.
Boko Haram beat others girls who did the same, including one with a thorn tree branch and then a leather whip. Leah's friend, Hajara Adamu, said they placed blankets under their hijabs for protection.
"It wasn't painful," she said, "but we had to pretend it was, but not cry, because they said whoever cried would get twice as many strokes."
In the journey after their abduction, the girls revealed they saw some of their friends die as they were all trampled or suffocated while transported in a truck.
"They were saying: 'Pull us up or we'll die,' but I couldn't help them," another girl, Fatima Abdullahi, said. "They just threw us all into the vehicle, that's why we were piled up like that."
According to CNN, Nigeria President Muhammadu Buhari "promised last week that Leah would not be abandoned."
This comes after Boko Haram kidnapped nearly 300 Chibok schoolgirls in 2014 that caught the attention of then first lady Michelle Obama and sparked "#BringBackOurGirls". More than 100 of them are still missing, but media coverage has become increasingly sparse.