The networks would have you believe that comedy is more newsworthy than global terrorism.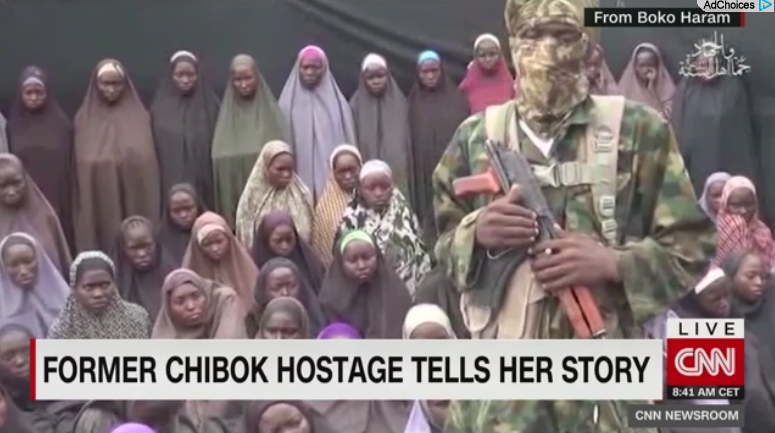 Over the last year, evening programs highlighted Saturday Night Live 4.5 times more than they did Boko Haram. While SNL was mentioned in 44 stories, the terrorist group, which seeks to establish a Nigerian Islamic State and has killed thousands, appeared in only nine.
"Boko Haram rages in Nigeria, but the world's eyes are elsewhere," read a September 2016 New York Times headline. Yes, and the networks' eyes were on SNL. After all, why bother with uncomfortable and politically incorrect stories when you can highlight a TV show that's confirming all your biases and using humor to do it. The comedy show reflects the conventional wisdom of the mainstream media, but to an exaggerated degree.
During the election season, and now at the outset of the Trump administration, SNL has purposefully utilized comedy to influence political opinion. And Americans are watching — SNL just hit a six year ratings high, Variety's TV Editor Cynthia Littleton reported on February 12.
Even so, 44 mentions on the networks' flagship evening news shows is silly. Bizarrely, 34 of those were on ABC (SNL is on NBC).
While cast members caricatured all the candidates, Alec Baldwin's Donald Trump received, and continues to receive, the brunt of the ridicule. The networks news shows, unable to lampoon the president directly, simply highlight SNL's attacks to get the point across. Speaking of Trump's first debate performance, ABC's Devin Dwyer commented, "On SNL, [it] was mocked as a dud." ABC then played a clip of Baldwin's Trump looking ridiculous.
Similarly, SNL has parodied Trump's policies, his tweets and his cabinet nominees. Recently, the networks gave air time to demeaning caricatures of an ignorant Betsy DeVos and bully Sean Spicer.
Two days before the election, SNL's Clinton and Trump (actors Kate McKinnon and Alec Baldwin) broke character and urged viewers to practice their civic duty.
"None of this will have mattered if you don't vote," Baldwin declared, uncovering his clear agenda to influence voters through his portrayal. McKinnon then claimed "We can't tell you who to vote for," although SNL's pre-election sketches more or less did just that. Roughly 2/3 of the networks' 44 SNL mentions focused on Baldwin's Trump and his administration.  
Meanwhile, interest in Boko Haram's crimes has waned since it captured 276 schoolgirls in 2014. Yet the Nigerian government estimates that at least 9,000 girls have had a similar fate – rape, forced religious conversion, forced marriage and bearing the children of violent men.
Americans have nearly forgotten Boko Haram. The network evening shows covered the terrorist group only nine times in one year—averaging less than one mention per month.
Plenty of horrific news was never reported on air. On July 18, the Washington Post covered a U.N. report stating that nearly 50,000 Nigerian children were at risk of starvation following a Boko Haram campaign. The networks were silent. But later that week, they mentioned SNL twice. 
A February 2017 Post article noted that 120,000 Nigerians would face "catastrophic" famine conditions this year because of the ravages of the terrorist group. The nets were still mum.
The networks may enjoy recycling SNL's insults to Trump and, given the show's current popularity, some coverage is merited. But it is fake news. In Africa, real violence and oppression are happening and real people are dying. The networks aren't serving their viewers by obsessing over SNL.
Methodology: MRC Culture searched for the term "Saturday Night Live" and "Boko" in evening network news show transcripts from ABC, CBS and NBC from Feb. 13, 2016 through Feb. 12, 2017. Passing mentions of SNL were not included in the total count.