Editor's Note: Crude content below in pictures taken at the Washington, D.C. Women's March.
The Women's March claims to stand for all women. But what that really means is women who agree with its agenda. The group's upcoming convention is the latest proof: it excludes pro-life and conservative women – including conservative women in the media.
From Oct. 27 to Oct. 29, the Women's March will host a Women's Convention in Detroit. Called "Reclaiming Our Time," the convention will offer "workshops, strategy sessions, inspiring forums and intersectional movement building" completel with abortion storytelling to anti-Trump activism.
The event aims to plug into the "power of women in leadership" and teach them how to work "towards collective liberation for women of all races, ethnicities, ages, disabilities, sexual identities, gender expressions, immigration statuses, religious faiths, and economic statuses."
But the event claiming to stand for all women excluded pro-life conservative women, as the Women's March did in January. The proof is in the pudding – or, in this case, the convention schedule.
And with former Democratic presidential candidate Bernie Sanders opening the convention and politicians from only the Democratic party (think: Rep. Maxine Waters), the speakers' list only amplified the message that pro-life, conservative women are not welcome.
Women's Convention Excludes Pro-Life Women
Although the convention hasn't yet published its partners, the event boasted Planned Parenthood, America's largest abortion provider, and Emily's List, which places abortion supporters in office, as sponsors.
Besides that, the convention schedule stressed that pro-life women aren't wanted. 
One panel, "Interfaith Reproductive Justice Coalition: How Faith Informs Choice," features Rep. Stephanie Chang (D-MI) as she introduces organizations supporting a bill to "Restore Reproductive Health Care Access." Both politicians and faith leaders "answer questions on building an inclusive reproductive justice movement."
In a panel called "How Community Organizing Strategies Used in Red States Can Inform the National Movement," women "learn how to apply community organizing skills towards working on balancing the scales of access, equity, and availability in women's reproductive health care, especially in rural and conservative areas."
Another breakout session called "The Role of Cities in Protecting Reproductive Freedom" hosts "leaders in reproductive access" speaking on "how we can leverage power at the local level to enshrine protections for reproductive freedom in city and local governance."
Women share their (positive) abortion stories in the "Sharing Our Abortion Stories for the Revolution" panel by the National Network of Abortion Funds.
NNAF's We Testify program "is dedicated to increasing the spectrum of abortion storytellers in the public sphere and shifting the way the media understands the context and complexity of accessing abortion care," the description read. And while the liberal media routinely censor women who regret their abortion, that's an unlikely conversation for this panel.
Instead, during the session, three women "share their experiences with abortion" to show the "importance of building the power and leadership of abortion storytellers, particularly those of color, those from rural and conservative communities, those who are queer identified, those with varying abilities and citizenship statuses, and those who needed support when navigating barriers while accessing abortion care."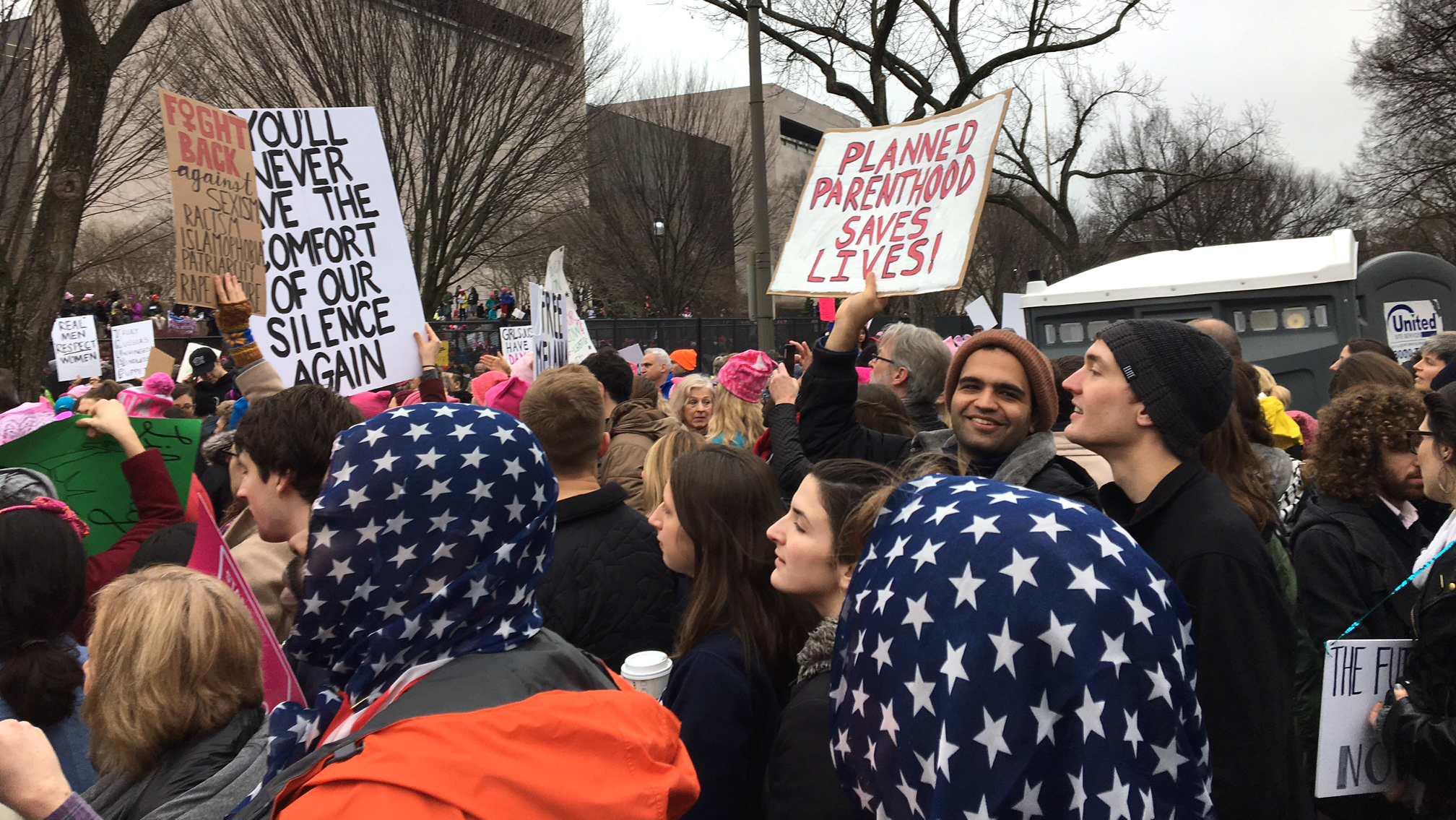 Last but not least, the convention organized the "Texas Handmaids: Political Theater as an Organizing Strategy" panel.
"The archaic laws under consideration in the [Texas] state legislature could threaten women in countless ways, and remove a great deal of control we have over our bodies," the description read. In response, the session encourages women to model Margaret Atwood's 1980's novel The Handmaid's Tale.
Atwood's story takes place in the Republic of Gilead, a reimagined United States conquered by Christian fundamentalists. The show follows a woman named Offred and her fellow "handmaids" as they are forced to bear children for the upper class. The media consistently liken the dystopia and its 2017 Hulu adaptation to "Trump's America."
"This workshop will train attendees on the handmaid strategy so that they can plan similar actions of their own communities," the summary read. In other words, it trains women to protest via "political theater," presumably by wearing "handmaid" costumes, a popular trend in Texas.
Women's Convention Excludes Republican Women
The convention assumed women supported Democrats, and only Democrats.
On Oct. 27, the convention hosts a talk for women – women registered as Democrats, that is. The "When They Go Low, We Go Local" panel features "elected officials and campaign strategists" to "break down the tactics used by Republicans used to gain power after Obama's election, focus on why state elections matter, and discuss what Democrats need to do right now to reverse the trend."
Women's Convention Excludes Women Trump Voters
Unsurprisingly, the convention dismissed female Trump voters (Trump's election, after all, was the inspiration for January's march).
A breakout session called "Lawyering for Gender Equity in the Age of Trump" serves as a response to a time when "legal protections for women and girls created over the past 40+ years are eliminated by the Administration."
A second session teaches "How to Organize a Protest/Rally in less than 24 Hours!" during an "era where disastrous executive orders and acts of violence are weekly occurrences."
Called "94 Percent Voted Against Trump: Following Black Women in Politics in 2018," another panel encourages all women to vote like black women.
"After the election, demographic breakdowns of voters showed what we knew to be true: Black women saw Donald Trump as a viable threat and mobilized against him, in support of Hillary Clinton," the description read. "It's time that we listen to Black women."
(Speaking of race, another panel tries "Confronting White Womanhood" because "For centuries, violence has been done in the name of—and even physically enacted by—white women.")
The panel, "Beyond the Frame: Feminist Immigrants and Refugees Women from MENA Region and Current Political Climate in US," also addresses the administration.
"Since Trump came to power, he has undertaken a series of executive actions meant to threaten and terrorize a multitude of 'others': immigrants, Muslims, women, African Americans, Native Americans, LGBTQIA+ communities," the description warned.
Women's Convention Excludes Conservative Women in the Media
The convention paid particular attention to the media as a way to promote the Women's March agenda.
A panel of reporters and editors participate in a panel called "Women, Media and the Political Revolution."
"Both in the leadup to and aftermath of the 2016 election, women's media was at the forefront of holding Donald Trump to account for his actions and policy decisions," the description read. "What role will women in media continue to play in the political revolution? Are we making an impact or preaching to the converted? What can we do to affect change in the 2018 and 2020 elections?"
Other media panels included "Fearless Discussion On Racial And Gender Inclusion" and "Media Training + Public Speaking Bootcamp."
Oh, the Irony
While convention excluded pro-life conservative women, the event, at the same time, urged women to support each other rather than attack each other.
The session, "Build Her Up; Don't Tear Her Down: Avoiding Standing in Our Own Way," ironically tries to insist on just that.
"Our movements are stronger when we work together and support each other," the description read. "This self-care workshop will discuss strategies for building each other up instead of tearing each other down."
The convention went so far as to have the panel "Not All Pussies Are Pink and Not All Women Have Pussies" because "not all pussies are pink, and not all women have pussies" in order to "address how to fully include trans women, particularly trans women of color, in the feminist movement."
It appears the same couldn't be done for pro-life, conservative women.