Even a best-selling book can't change the liberal media's silence on the infamous Philadelphia abortionist Kermit Gosnell, according to its publisher and authors.
On Jan. 24, Regnery Publishing released Gosnell: The Untold Story of America's Most Prolific Serial Killer, written by filmmaker and journalist team Ann McElhinney and Phelim McAleer. In just three days, the book sold out at both Amazon and Barnes & Noble and outsold all but three nonfiction hardcover titles. That wasn't enough for The Times to place the book on its hardcover best-sellers list – but, in a recent comment, the news outlet is defending its decision.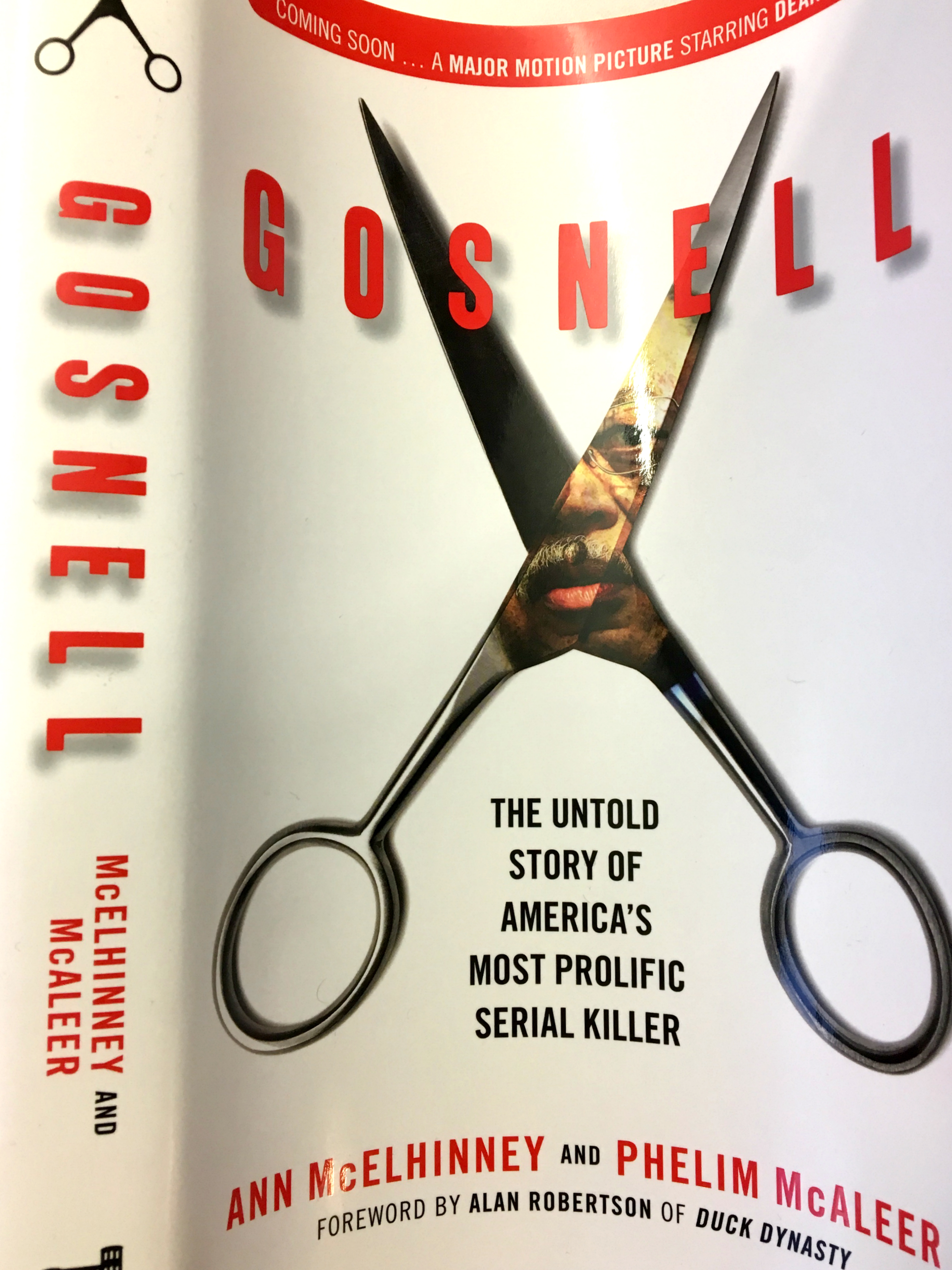 Among other things, Gosnell was convicted May 2013 of first-degree murder of three babies (while the nightmarish Grand Jury report, The Hollywood Reporter has noted, "alleges Gosnell killed hundreds of infants by sticking scissors into their necks").
On Tuesday, The New York Times responded to a Regnery statement Thursday criticizing the news outlet for "refus[ing] to include Gosnell on their nonfiction 'Print Hardcover Best Sellers' list."
While Gosnell made No. 13 on the Times' "Combined Print & E-Book Nonfiction" list, Regnery still accused the news outlet because it "ignored the real sales numbers and refused to correctly list Gosnell as the 4th bestselling nonfiction title."
The publishing company argued that Gosnell reached No. 3 on Amazon's best-seller book list and was named Amazon's No. 1 "Hot New Release." "This was all without any mainstream media attention—no reviews, no features, no author interviews," the statement added.
A New York Times representative defended the outlet's methodology Tuesday in a comment to MRC Culture: 
The Times's best-seller lists are based on a detailed analysis of book sales from a wide range of retailers who provide us with specific and confidential context of their sales each week. These standards are applied consistently, across the board in order to provide Times readers our best assessment of what books are the most broadly popular at that time.
She added, "That process is not influenced in any way by the content of a book, or by pressure from publishers or book sellers."
Unfortunately, the Gosnell story has faced media silence from the very beginning. Even Gosnell's trial, in which witnesses described baby abortion survivors "swimming" in toilets "to get out," attracted a mere 12 – 15 reporters. And that came only after a local columnist tweeted a picture of the empty courtroom benches reserved for press. Only after 56 days, multiple letters from members of the House of Representatives and a public outcry, did all three broadcast networks report on Gosnell.
In addition to The Times' hardcover best-sellers list, MRC Culture discovered that the three broadcast networks (ABC, CBS, NBC) have not mentioned "Gosnell" once this year during their morning and evening news shows.
"The media ignored Gosnell then," the Regnery statement added, "and they are ignoring Gosnell now."
But, Regnery added, the American public isn't. "While the New York Times and every other mainstream media outlet continue to ignore Gosnell, the sales numbers clearly prove that the American people want to know the truth," the statement concluded. "It's clear that this is a blatant fake list in a fake news newspaper."
As an explanation, McElhinney told Regnery about the Times' behavior: "The media doesn't want this story to see the light of day because it shines a negative light on abortion."
<<< Please support MRC's NewsBusters team with a tax-deductible contribution today. >>>
In a separate press release Thursday, husband-and-wife team McElhinney and McAleer added that, in addition to Amazon and Barnes & Noble, their book sold out at Books-A-Million.
"Our publisher was able to track the numbers and see that we were the 4th top-selling hardcover non-fiction title in the country," they added. So they were "shocked" when the book didn't appear on the Times' "Hardcover Non-fiction Best Sellers List."
The paper boasts a history of downplaying conservative authors, including David Limbaugh and his book, The Emmaus Code.
Besides the book, McElhinney and McAleer are producing a Gosnell movie, which Hollywood distributors are already dismissing as "too controversial." The filming of the movie itself, sponsored by a crowd-funding campaign, faced censorship. But after raising more than $2.2 million, Gosnell became the most successful crowdfunded movie on Indiegogo.
Methodology: MRC Culture searched for "Gosnell" in the morning and evening news show network transcripts from ABC, CBS and NBC from Jan. 1, 2017 to Feb. 7, 2017. No mentions were found.