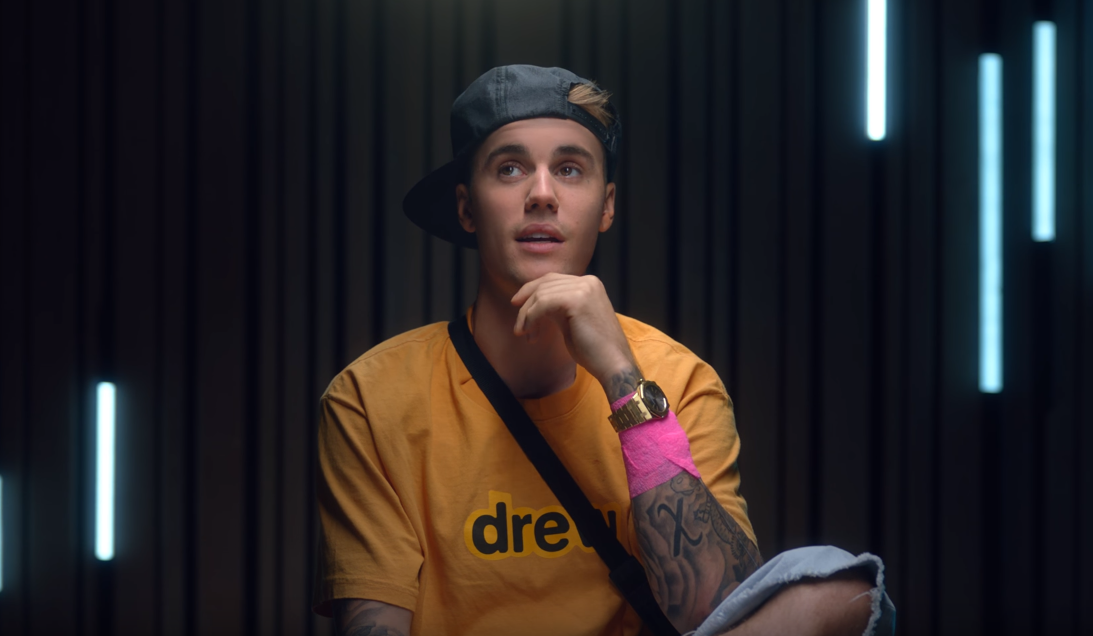 Pop megastar Justin Bieber knows full well how toxic the Hollywood lifestyle can be.
The 26-year-old singer revealed during an episode of his Youtube Premium docu-series "Justin Bieber: Seasons" that he has struggled with addiction since the age of 13.
During the show's fifth episode, titled "The Dark Season," Bieber spoke about his struggles growing up in the spotlight, namely struggling with a drug addiction that started early and took him to a point he described as "legit crazy, scary."
ABCnews.com reported on Bieber's revelation, stating, "It was only until the singer felt 'like dying' did he seek help."
The docu-series provides an intimate look at the singer's behind-the scenes life, exploring his feelings on his high-profile career, and his relationships with managers, friends, and his wife, famous model Hailey Baldwin.
One of the main themes of the docu-series is Justin's search for serenity and calm in a hectic media-centric lifestyle. Bieber hasn't put out an album since 2015's Purpose and it's obvious that much of the time in-between projects has been dedicated to shoring up his personal life.
That involved fighting to end an almost-decade-long addiction to drugs, which he admitted he first started dabbling in at the age of 13 as an "escape." ABCNews described Justin's state of mind as he was thrust into the spotlight as a child: "Growing up in front of cameras wasn't always easy, which enabled his experimental phase to spiral out of control because he 'had a lot of money and a lot of things.'"
Bieber explained that growing up in an insecure household (he was raised by a single mother in Ontario, Canada) affected how he approached his fame and fortune. He claimed he was "valuing the wrong things in this business." In his pursuit of "escape" from stress and the pressures of the industry, he became "dependent" on marijuana, was "sipping lean, popping pills, doing Molly (ecstasy,) 'shrooms, everything" throughout his teens.
These revelations may provide some context for the erratic behavior reported by tabloids throughout the years. Justin recounted that his "experimenting" spiraled out of control to the point where "my security would come into my room at night to check my pulse. People don't know how serious it got. It was legit crazy, scary."
Thankfully, Bieber's career didn't find the tragic end that many other child star careers' have. He decided to get clean. The outlet reported, "Now, Bieber is clean and treating his mental health issues with antidepressants. He also uses an oxygen chamber that he can set up anywhere, at home or even the studio, for hyperbaric oxygen therapy."
The superstar provided an inspiring anecdote about stepping into the light. He claimed, "Being the best me is gonna help me be the best husband, the best father, the best friend that I can possibly be." He added, "I can't do it if I'm not healthy. I haven't been healthy for a long time."
Bieber's provided several profound revelations in addition to championing a sober life. After his marriage to Hailey Baldwin in 2018, Justin credited his faith in God in giving him the strength to commit to one woman for life. He's also claimed he doesn't believe in abortion, saying "it's like killing a baby." Almost there, Justin.
For someone in Hollywood, Bieber might actually be the all-too-rare positive role model. We're praying for him.