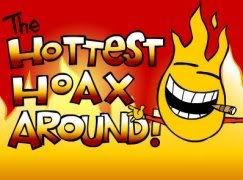 For years NewsBusters and other climate realists around the country have warned that the anthropogenic global warming myth is all a plot to raise taxes.
On Tuesday, the government of Sweden announced it is raising taxes on vehicles and fuel "as part of efforts to reduce greenhouse gas emissions."
As recent polls have shown Americans far less concerned about "climate change" than the media or those currently controlling our executive and legislative branches, will the press give the following announcement much attention?
Higher taxes on vehicles and fuel are in store for Swedish motorists, transport companies and industry as part of efforts to reduce greenhouse gas emissions, the government said Tuesday. Finance Minister Anders Borg, Environment Minister Andreas Carlgren and Enterprise Minister Maud Olofsson said in a joint statement that the measures would take the current financial slump into account.

As of 2011 taxes on diesel fuel were to be raised in two stages by 0.40 kronor (0.04 dollars), as would taxes on carbon-dioxide emissions while the forestry and agriculture sectors would be included in emissions trading schemes. The measures that included taxes on heating were part of a pending bill on energy and enviroment, and the goal was to cut greenhouse gas emissions by a further 2 million tons by 2020. "A price tag on climate changing emissions underlines that emissions carry a cost that have to be paid," Carlgren said.
With our current leadership and global warming obsessed media, can America be far behind such lunacy?