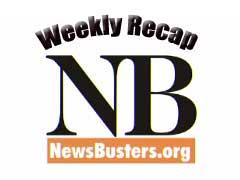 "Just Because You're Getting Married, Doesn't Mean You Need Electricity"
Members of the media are working environmental bias into the oddest segments. "Good Morning America" weatherman Sam Champion reported this week on the trendy new concept of "green weddings." According to Mr. Champion, "more and more Americans" are embracing ideas such as not using electricity during their wedding and holding the reception in a barn. Sounds great, right ladies?
On the same topic, the "Today" show's Martin Savidge worried that climate change could have a negative effect on the nation's pets. (Presumably, this includes Savidge's dog "Girlfriend.") On Friday, the aforementioned Mr. Champion plugged a global warming study that predicted overly warm spring temperatures. This was right after his early April forecast of brutal cold for the Northeast.
"Can't We All Be Like Level-Headed Mahmoud?"
During the hostage standoff with Iran, weekend "World News" anchor David Kerley fretted that President Bush might lash out over the British hostages and "inflame" the situation with actions that aren't "cool-headed."
Over on CBS, substitute "Evening News" anchor Russ Mitchell saw John Walker Lindh, the American Taliban, as a "victim of timing" and someone who was sentenced to a long prison term in a "harsh atmosphere" (otherwise known as post-9/11 America).
If you're going to do a segment on Rosie O'Donnell, wouldn't it make sense to mention her tinfoil hat conspiracy theories about 9/11? Well, not if you're "Good Morning America's" Taina Hernandez. The ABC program featured a segment on O'Donnell's feud with FNC host Bill O'Reilly, but found no time to mention that Rosie thinks 9/11 may have been an inside job.