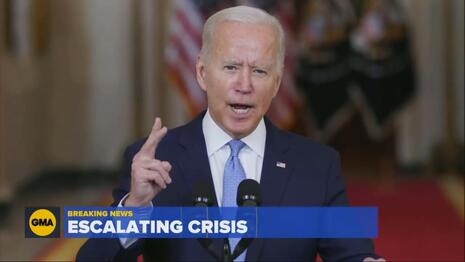 Even as Joe Biden's approval ratings have collapsed, you can't blame the liberal media for his unpopularity. MRC Research Director Scott Whitlock joins the show to share the results of his study of evening newscasts in Biden's first year, looking at just how aggressively the networks downplayed or skipped stories that would put bad news on Biden's plate. 
-- Ignoring the border crisis (can't be crisis if we pretend it doesn't it exist!)
-- Ignoring the Afghanistan aftermath (after the withdrawal debacle)
-- Ignoring Hunter Biden's corruption, including the sales of his "art"
-- Ignoring radical Biden nominees (some were confirmed, some were not)
But first, we take a quick look at CNN's "Facts First" page to underline how much Daniel Dale ignores Biden and obsesses over 1/6. It's very "on brand" for CNN. 
Enjoy the podcast below, or wherever you listen to podcasts.