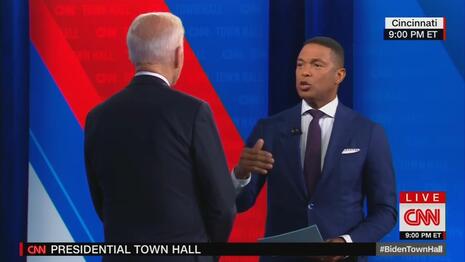 In the newest NewsBusters Podcast, we discuss CNN's softball townhall with President Biden, and how moderator Don Lemon let the president make wild claims without any attempt to fact-check him. He wrongly claimed the COVID death toll was more than all our major wars combined, and he wrongly claimed that cops never said Biden was anti-police.
PolitiFact was perfectly partisan in checking this program: Biden received a "Mostly True" and a "Half True" for things that he said on CNN, but House Republicans were tagged as "False" for suggesting Biden wanted to ban handguns.
NB managing editor Curtis Houck recounts how the question was dominated by people CNN identified as Democrats -- eight Democrats, three Republicans. Hunter Biden only came up when Lemon presented him as an inspirational figure for getting over drug addiction. There was no question about the unethical art auction he's planning. 
Enjoy the podcast below, or wherever you enjoy your podcasts.