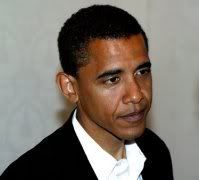 On Wednesday, NewsBusters reported the continued angst the Netroots are feeling about presumptive Democrat presidential nominee Barack Obama's recent flip-flops while pointing out how few media outlets seem interested.
Surprisingly, the New York Times Wednesday not only addressed Markos Moulitsas's decision to withhold a campaign contribution to the junior senator from Illinois, but also reported the growing concern of many Obama supporters.
The piece, entitled "Obama Voters Protest His Switch on Telecom Immunity," was written by none other than James Risen, who readers should remember as the co-author of the controversial December 2005 article "Bush Lets U.S. Spy on Callers Without Courts" (emphasis added throughout):
In recent days, more than 7,000 Obama supporters have organized on a social networking site on Mr. Obama's own campaign Web site. They are calling on Mr. Obama to reverse his decision to endorse legislation supported by President Bush to expand the government's domestic spying powers while also providing legal protection to the telecommunication companies that worked with the National Security Agency's domestic wiretapping program after the Sept. 11 attacks.

During the Democratic primary campaign, Mr. Obama vowed to fight such legislation to update the Foreign Intelligence Surveillance Act, or FISA. But he has switched positions, and now supports a compromise hammered out between the White House and the Democratic Congressional leadership. The bill is expected to come to a vote on the Senate floor next Tuesday. That decision, one of a number made by Mr. Obama in recent weeks intended to position him toward the political center as the general election campaign heats up, has brought him into serious conflict for the first time with liberal bloggers and commentators and his young supporters.
Risen then gave some examples that should be familiar:
"I don't think there has been another instance where, in meaningful numbers, his supporters have opposed him like this," said Glenn Greenwald, a Salon.com writer who opposes Mr. Obama's new position. "For him to suddenly turn around and endorse this proposal is really a betrayal of what so many of his supporters believed he believed in."

Jane Hamsher, a liberal blogger who also opposes immunity for the phone companies, said she had been flooded with messages from Obama supporters frustrated with his new stance.

"The opposition to Obama's position among his supporters is very widespread," said Ms. Hamsher, founder of the Web site firedoglake.com. "His promise to filibuster earlier in the year, and the decision to switch on that is seen as a real character problem. I know people who are really very big Obama supporters are very disillusioned." [...]

Several activists and bloggers predicted that Mr. Obama's move toward the center on some issues could sharply reduce the intensity of support he has enjoyed from liberal activists. Such enthusiasm helped power his effort to secure the Democratic nomination, and it has been one of his campaign's most important tools for fund-raising and organizing around the country.

Markos Moulitsas, a liberal blogger and founder of the Daily Kos Web site, said he had decided to cut back on the amount of money he would contribute to the Obama campaign because of the FISA reversal.
Though I applaud the Times for publishing this piece, the editors could have given it much more attention than it received. After all, a little blurb was placed at the bottom of the front page with a redirect inside. 
I guess we should count our blessings they covered it at all.