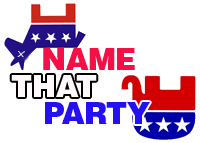 Numerous police visits to his home, reported gunshots and screaming, attempted burglaries, loud arguments, reported assaults, whispers about having sex with young men.  North Carolina state senator R.C. Soles certainly leads an interesting life.  Soles is the Democratic caucus chairman in the Senate, but you wouldn't know that by reading today's dispatch from the Associated Press. 
"No re-election bid for NC pol who shot intruder" begins:
North Carolina's longest-serving state senator won't seek re-election next year as he faces possible criminal charges over a shooting at his home in August.

Sen. R.C. Soles said in a statement Wednesday he won't seek a 22nd consecutive term. He was first elected to the General Assembly in 1968, more than four decades ago.

State prosecutors announced this month they plan to seek an assault charge against the 75-year-old after a grand jury found probable cause he acted criminally when he shot a former law client.

The article makes no mention that Soles is a Democrat.  The News & Observer did, however, in a story earlier this month that also noted:
Records show police were called to Soles' house and law office at least 40 times in the past four years. Some calls were routine, such as burglar alarms going off. But dozens involved circumstances such as neighbors hearing gunshots and screams, attempted burglaries, loud arguments, reported assaults and complaints of young people on mopeds circling Soles' house. During a two-week period in September of last year, police were called to Soles' house seven times.

The young men who hang around Soles' law office and home have long fueled whispers in Tabor City, but Soles adamantly denies having sexual relations with any of them. Soles and Cheshire have said Soles has generously given to his clients after they are released from the criminal justice system, hoping to help them transition to a successful life.
If a Republican had been involved in all this, my guess is party affiliation would be included in all news stories about him.  Just a guess.