In the AP Spin Meter today, the newswire's Bill Barrow and Jill Colvin hit Republican presidential candidates Bill Carson and Donald Trump over hypocrisy regarding gun rights. Both candidates have made statements in favor of civilian concealed carry as a preventative measure against terrorist attacks like San Bernardino.
Here's how they opened:
Republican presidential contender Ben Carson has a simple solution for preventing a Paris-style attack at one of his campaign rallies: "If a bunch of terrorists came in here and there were people in here with guns, it would be very unlikely that they would be able to carry about the kind of massacre they did in Paris."

But there's a snag in that approach — the demands of the Secret Service agents now protecting him, at his request (and at taxpayer expense). They don't allow any guns except those carried by authorized personnel.

At Carson's rallies as well as Donald Trump's, there's a dissonance between the faith they put in the hands of armed citizens to keep public events safe and the Secret Service protection they rely on for their own security.

To be sure, a campaign rally with a polarizing candidate on stage — or any candidate — is not the same as a soccer stadium or nightclub like the ones attacked by terrorists in Paris. The Secret Service began protecting certain candidates in presidential primaries after the killing of Robert Kennedy in 1968, which followed the assassination of his brother, President John F. Kennedy, in 1963, out of fear that more political figures — not just presidents — would be targeted.

Yet for the public, political rallies to which the agency is assigned are decidedly the "gun-free zones" that Trump has explicitly called for ending and that Carson supports doing away with, too, judging from his rhetoric.
It wasn't until the end of the story that Barrow and Colvin brought out a pro-concealed carry person who justified the wisdom of a weapon ban at a closed entry/closed exit political rally guarded by the Secret Service:
Jon Adler, a law enforcement officer, gun-rights advocate and president of the Federal Law Enforcement Officers Association Foundation, said he'd favor letting people bring guns to rallies if the Secret Service were not there — but not when the agency is assigned to the candidate. That, he said, would mean "a Wild, Wild West set of circumstances."
In context, it seems pretty clear that both Messrs. Trump and Carson see concealed-carry at unguarded/unscreened venues – soft targets for terrorism – as in accord both with constitutional liberty and public safety. Police or private armed security simply cannot be at all times in all places and so it's eminently sensible that libraries, cafes, grocery stores, movie theaters, parks, and all kinds of other such venues permit law-abiding citizens to concealed carry. Closed-to-the-public events at private venues or large political rallies secured by the Secret Service with defined, secure entry-exit points do not seem to violate the general rule that public spaces should be open to concealed-carry by qualified law-abiding citizens.
*photo above screen-captured from my iPhone. The story link, however, is to ABCNews.com's syndication of the AP story.
<<<Click on the image below to help us with your tax-deductible gift>>>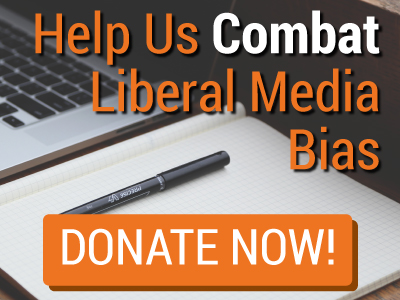 <<<Thank you for your support!>>>