During an appearance on ABC's Jimmy Kimmel Live on Wednesday night, Ali Wentworth, wife of Good Morning America anchor George Stephanopoulos, flashed her breasts to the late night host and his audience.
Wentworth appeared with Kimmel to promote her new book "Happily Ali After" and said she decided to flash the audience after she saw Miley Cyrus do the same in the previous segment. Stephanopoulos' wife described how she and Cyrus "just bumped into each other" and they both exposed their breasts. 
Wentworth then joked "I cannot wait until George Stephanopoulos sees this on "Pop News" tomorrow morning on GMA tomorrow morning" but claimed she had done "far worse" than exposing her breasts on national television.  
Rather than discuss her husband's recent conflict of interest regarding donations he made to the Clinton Foundation, Stephanopoulos' ABC colleague spent the entire segment promoting Wentworth's book.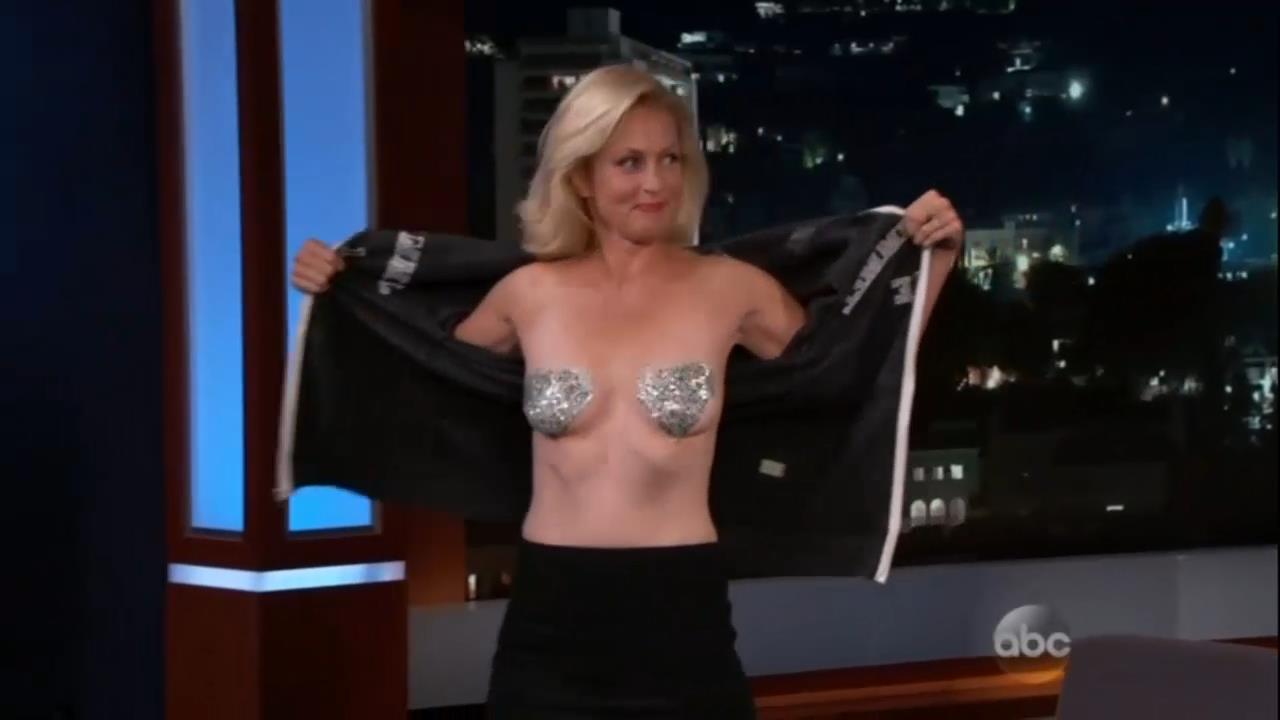 Kimmel's friendly interview with Wentworth comes on the heels of the more than six minutes Good Morning America devoted to shilling Mrs. Stephanopoulos' book back in June.  Prior to her GMA interview, Stephanopoulos canceled interviews promoting her book at the same time details about her husband's Clinton Foundation donations came to light.