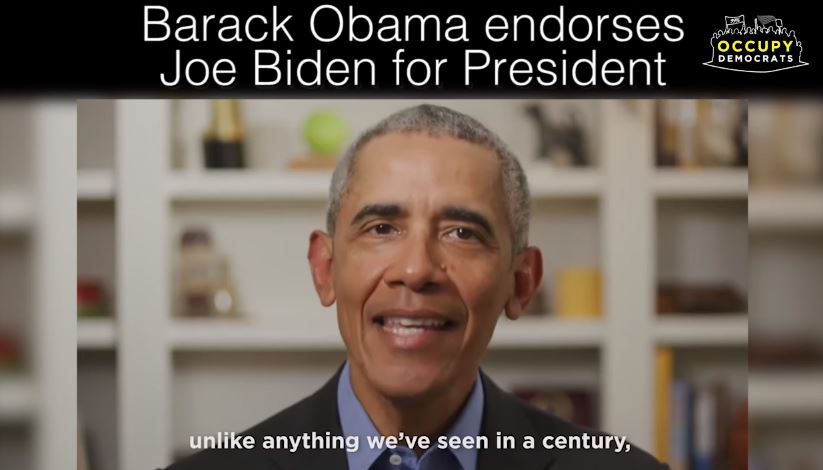 New York Times reporter Nick Corasaniti celebrated the creators of the Facebook page Occupy Democrats in a big profile on Tuesday, "Immigrant Twin Brothers Battle Trump Machine on Facebook"
It was a campaign video that reached seemingly every Democratic corner of the internet: former President Barack Obama's 12-minute endorsement of his former vice president and indictment of the current president. On Mr. Obama's Facebook page, one of the most popular destinations in politics with 55.3 million followers, his endorsement of Joseph R. Biden Jr. was viewed more than four million times.

But another Facebook page, run by twin brothers who immigrated from Mexico, reached substantially more eyes. Their reposting of Mr. Obama's endorsement, with a simple "BREAKING" text over the video, clocked over 23 million views.

Meet Rafael and Omar Rivero, the co-founders of Occupy Democrats, the social media mavens of the left who are quickly emerging as a counterweight to the dominance of right-wing online sites.
Yes, let's meet them! One can't imagine the Times inviting readers to "Meet Ben Shapiro..." for a friendly chat:
The twins, 33, started the Occupy Democrats Facebook page eight years ago and, combined with an accompanying website, they have reached a digital dominance rarely seen among liberals -- one that keeps pace with viral news sites and regularly outperforms President Trump's own page, as well as the Daily Caller, Fox News and other right-wing websites or personalities.....
Corasaniti sounded more like a fan club member than a reporter. Meanwhile, the Times is terrified of successful pro-Trump social media operations and speculates about them being banned:
A video they recently posted called "The Liar Tweets Tonight," sung by a choir of individually recorded voters to the tune of "The Lion Sleeps Tonight," was viewed 41 million times, among the most-watched videos on Facebook over the last month.

(....)

Occupy Democrats is a rare bright spot for a party and political wing that once was proudly "the party of tech" but has since ceded nearly every digital stronghold to the right....
Keeping things friendly, Corasaniti didn't bring up the recent Occupy Democrats post inviting Republican senators to kill themselves, or mention the group's sometimes-murderous fans (click "expand"):
Whitney Phillips, a media studies and communications professor at Syracuse University, said the reported distress on the left about "losing the edge on social media" wasn't the full picture. "The framing is maybe not fully representing all of the activity and all the vibrancy that's happening on the left because all the stories get written about what Ben Shapiro is up to," she said, referring to the popular conservative writer.

(....)

They survived the reorientation of the Facebook algorithm after the 2016 election -- which pushed down independent, less verified sites in favor of more mainstream news content -- by repeatedly boosting and sharing mainstream news articles, introduced with their own spin. Though they had to lay off a few writers in the wake of those Facebook changes, they have kept churning out content.
Hurray for Occupy Democrats!