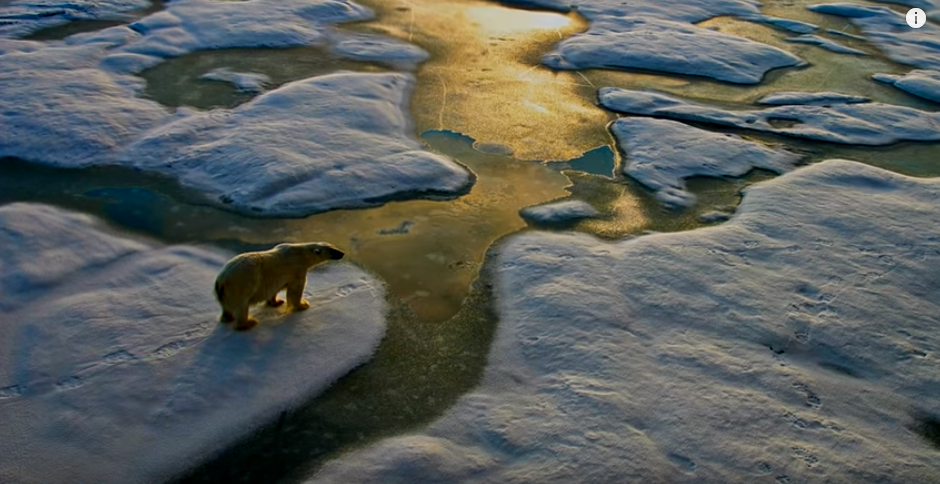 New York Times environmental reporter Coral Davenport returned to a favorite subject on Friday, "As G.O.P. Trust in Climate Science Widens, an Isolated Trump Hunkers Down." The administration is considering creating a panel to question the National Climate Assessment, which concluded last year that fossil fuels were raising the earth's temperature to possibly catastrophic levels. The text box: "Exploring the idea of creating a panel to debunk facts."
By "facts," Davenport means climate doomsaying over greenhouse gases and rising temperatures. And non-scientist Bill Nye got a strange shout-out.
New efforts by President Trump and his staff to question or undermine the established science of climate change have created a widening rift between the White House on one side, and scientific facts, government agencies, and some leading figures in the president's own party on the other.

The president's senior advisers are exploring the idea of creating a panel aimed at questioning the National Climate Assessment. According to a White House memo, the group would include William Happer, a Princeton physicist who has asserted that carbon dioxide -- a greenhouse gas that scientists say is trapping heat and warming the planet -- is beneficial to humanity.
Davenport cited her favorite liberal historian David Brinkley.
"There is no precedent for something like this," said Douglas Brinkley, a historian who has written books on five former United States presidents. "Other presidents have attacked policy initiatives, but not science."
(In 2015, she quoted Brinkley on President Obama's "moral authority" on climate change.)
At the same time, more senior Republicans, including those in Congress, are moving in the opposite direction, acknowledging the established science and publicly calling to reduce fossil fuel pollution.
While the right is constantly hammered by the Times and other outlets over its stubborn and stupid failure to embrace "science," the paper never challenges the left on its anti-science stands on sex and gender their fear of safe, clean nuclear power, their paranoia about genetically modified "Frankenfood," or their scaremongering over vaccination.
Republican pollsters and staff members said the White House's efforts to attack the science -- that fossil fuel pollution traps heat, warms the planet, and contributes to more severe droughts, heat waves and hurricanes -- could backfire and put Mr. Trump fundamentally at odds with his own party.
Davenport kept hammering on the idea of the White House against settled science.
The moves by the White House come as public opinion in the United States and around the world appears to be falling more in line with the science.

Globally, climate change is seen as the top international threat, according to a poll conducted in 26 countries and published this month by the Pew Research Center.
That summary leaves out crucial context: In America, both cyberattacks and ISIS were considered bigger threats, and "climate change" was hardly a unanimous pick. From the actual report:
In 13 of these [26] countries, people name climate change as the top international threat. But global warming is just one of many concerns. Terrorism, specifically from the Islamic extremist group known as ISIS, and cyberattacks are also seen by many as major security threats. In eight of the countries surveyed, including Russia, France, Indonesia and Nigeria, ISIS is seen as the top threat. In four nations, including Japan and the United States, people see cyberattacks from other countries as their top international concern.
A long, laborious photo caption name-checked Bill Nye (a children's-TV show host with an engineering degree who has threatened jail to people who disagree with him on climate change) and insult possible Trump nominee to the United Nations, Kelly Knight Craft.
In 2017, when Bill Nye the 'Science Guy,' above center, was in Chicago at the March for Science, Ms. Craft said that on climate change, there were 'scientists on both sides that are accurate' -- a remark that critics said was a 'bizarre position' on the issue.
This isn't Davenport's first attack on the Trump administration as anti-science. On the front of a June 2018 edition, Davenport devoted over 2,000 words to the proposition: "In the Trump Administration, Science Is Unwelcome. So Is Advice."