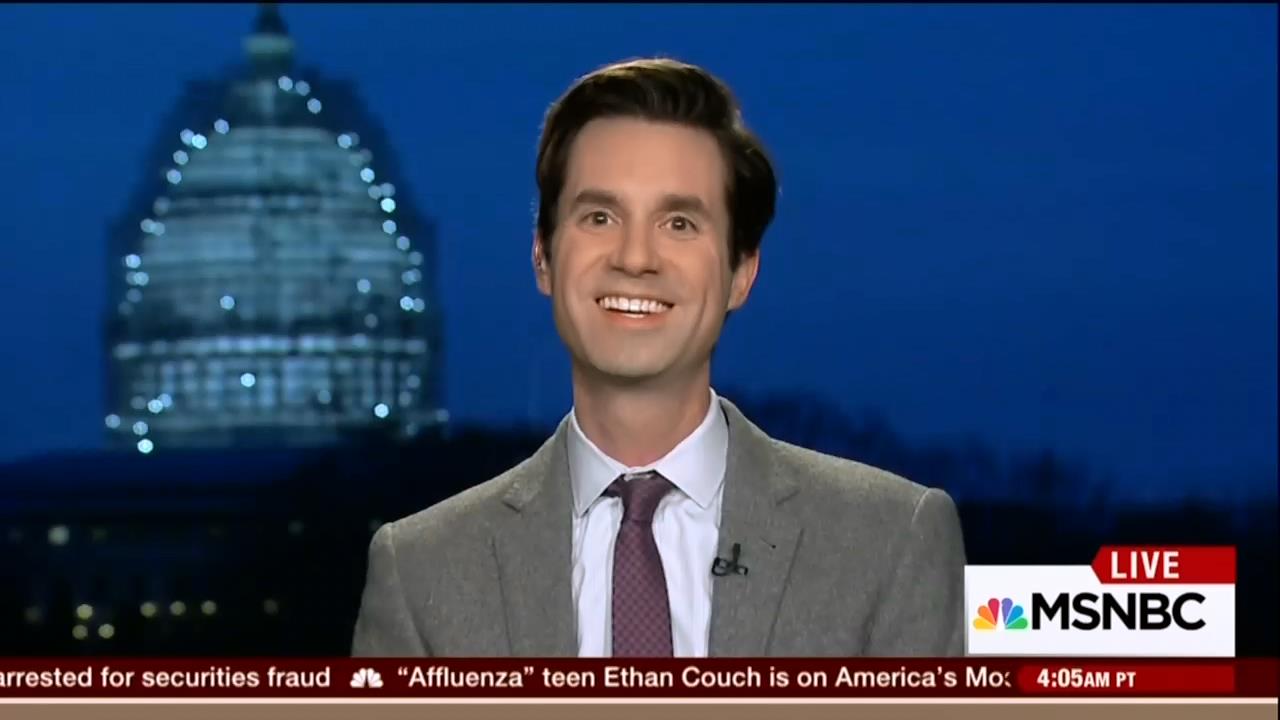 New York Times reporter Jeremy Peters took a testy tone on Tuesday with Republican presidential candidates who dared raise substantive concerns about the Obama administration's ineffectual response to the Islamic terror threat: "Republicans Turn Up Heat in Iowa as They Set Aside Good for Bad and Ugly."
The text box read: "A new mood for the new year among the G.O.P. contenders." Actually, it's the same old sour GOP, according to the paper's previous reporting, which also accused Republican candidates of sounding "dark notes" on various other issues.
Four weeks before Iowa voters start whittling down the sprawling and fractious Republican presidential field, the nomination fight is taking on a decidedly dark tenor, with candidates warning of a country left weakened by an administration that would prefer to apologize for America rather than keep it safe.

This despairing tone was on display Monday as Republicans crisscrossed the country on the first full day of campaigning in the new year, and began airing commercials that had a singular and sometimes fearsome focus on national security.
What should the focus be on? (The Times would probably say gun control.)
Senator Marco Rubio of Florida, who has presented himself as a candidate more inclined to optimism than vengeance and pessimism, said Monday that if elected he would subject America's enemies to harsh interrogation practices at Guantánamo Bay.

....

Mr. Rubio has indicated that he sees greater political benefit in taking a harder line. He asserted in a speech in New Hampshire that Mr. Obama had "bowed pitifully" to foreign leaders and abandoned American allies. "It's now abundantly clear: Barack Obama has deliberately weakened America," Mr. Rubio said.

Then, turning to Mrs. Clinton's role in responding to the 2012 attack in Benghazi, Libya, Mr. Rubio called her a liar.

With Iowa voting on Feb. 1, New Hampshire on Feb. 9 and South Carolina and Nevada shortly after, the prominence of terrorism and security in the Republican primary appears to only be growing.
As if that's a bad thing.
The Times habitually portrays genuine American concerns over terrorism as mere "fear" being exploited by conservatives.
And Donald J. Trump, who more than any other Republican candidate has played on the fears and anxieties of Americans, released his first television campaign commercial on Monday, one focused tightly on his ideas for dealing with the dangers posed by terrorism and illegal immigration.

....

Even so, Mr. Rubio's shift toward more aggressive language was the more surprising development. The senator until now has rejected the more strident tone of rivals like Mr. Trump for a message that is more upbeat.
There was faint praise for Marco Rubio for being less "belligerent" than the other Republican candidates, at least for a while.
Mr. Rubio has long avoided some of the more belligerent attacks some other Republicans use against Mr. Obama, calling him a socialist, for example. But his attempt to portray Mr. Obama as someone who has left the country fundamentally unrecognizable is notable because it plays on the same sentiments of disenfranchisement that has been so successful for candidates like Mr. Trump.
Back on October 16, NYT reporter Patrick Healy also portrayed substantive issues raised by the Republican presidential field as dour and negative "dark notes."
A December 17 editorial continued the odd tonal criticism, hitting Republicans for "dwelling darkly" on the apparently insignificant issue of Islamic terrorism. As if any responsible candidate for president could ignore it.
The Republicans can never get it right in the media's eyes. Remember how Ronald Reagan was mocked for his sunny optimism and "Morning in America" mentality? But when Republicans actually engage in the issues that concern Americans (unlike, say Bernie Sanders, who hardly talks about the terror threat), they're focusing on the "Bad and Ugly."