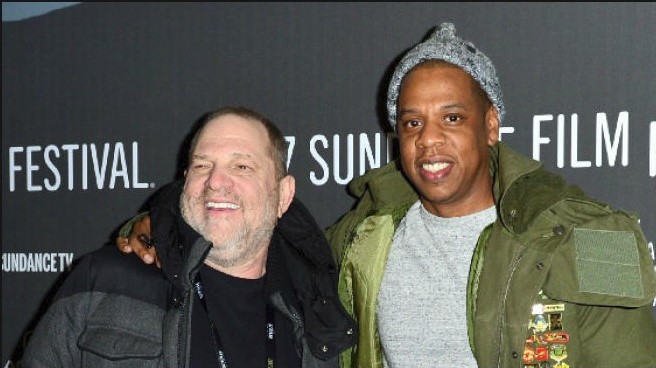 The Hollywood Left flew to Utah for the Sundance Film Festival (and its homegrown Women's March) with a small item of regret on its agenda. Just last year, they had put on their pink knit hats and marched for women's rights with one of the most visible figures at Sundance...Harvey Weinstein.
How to handle this embarrassment? National Public Radio ran a short "Harvey who?" soundbite from Sundance founder Robert Redford: "Well, I think Harvey Weinstein was like a moment in time. And I think that we're going to move past that. I don't think he's going to stop the show."
NPR reporter Mandalit del Barco noted "the first question at the press conference opening the festival was if Sundance somehow enabled Harvey Weinstein." After all, some of his accusers say he abused them at Sundance. Sundance in turn responded that they "weren't aware" at the time when the abuses were happening. 
That claim of ignorance hasn't helped any other corporation or church or institution facing a sexual-abuse mess like this. Somehow it's been good enough for the beautiful people at Sundance. 
The NPR reporter carefully avoided recalling the optics of Weinstein mingling in the Women's March last January. She headed straight for the official spin -- Sundance has a new code of conduct to revoke credentials to harassers. And Utah's attorney general now has a sexual misconduct hotline.
But did everyone at this festival enable Harvey Weinstein? Of course. NPR's del Barco would never remind listeners that two years ago at Sundance, she was enthusiastically boosting Weinstein and his latest effort, a forgettable TV miniseries adaptation of War and Peace.
In 2018, NPR and CNN were urgently helping paper over the embarrassment. CNN Films has a new documentary oozing all over feminist Supreme Court justice Ruth Bader Ginsburg. So she became the toast of Sundance, a progressive palate cleanser for the Weinstein enablers. NPR's reporter gushed "NPR's own Nina Totenberg will be interviewing her here at a small venue. And that's a really hot ticket!"
The NPR reporter also helpfully promoted new documentaries debuting at the festival on Jane Fonda and on "civil rights attorney Gloria Allred, who's been representing many of those women who accused Harvey Weinstein and comedian Bill Cosby and Roy Moore of sexual harassment and rape. And on Saturday, Allred and Fonda are scheduled to speak at a rally on the anniversary of the Women's March." 
At Sundance, Allred pandered to the crowd. "I'm so proud of you and your courage. Give yourself a round of applause for standing up for women's rights!" Fonda added, "When we are equal, we are not abused!"
NPR also avoided the films at Sundance that clash with the official line against sexual violence. First, there was The Tale, described by Kevin Fallon at the Daily Beast as "The Disturbing Child Rape Movie That Left Sundance Speechless." It's supposed to "resonate" with the current vibe. It's about an adult woman realizing she was raped at 13 (and showing that rape at 13 caused people to walk out). 
Second, there was Piercing. Marlow Stern, also of the Daily Beast, was "tickled" by the action. The lead character "has convinced himself that the only way to cast out this demon inside him and achieve true domestic bliss is to capture, maim, and murder a female prostitute." But the prostitute he acquires changes the stakes by "violently stabbing herself in the right thigh with a pair of scissors."
Remind us again how Hollywood is mending its ways regarding its mistreatment of women?