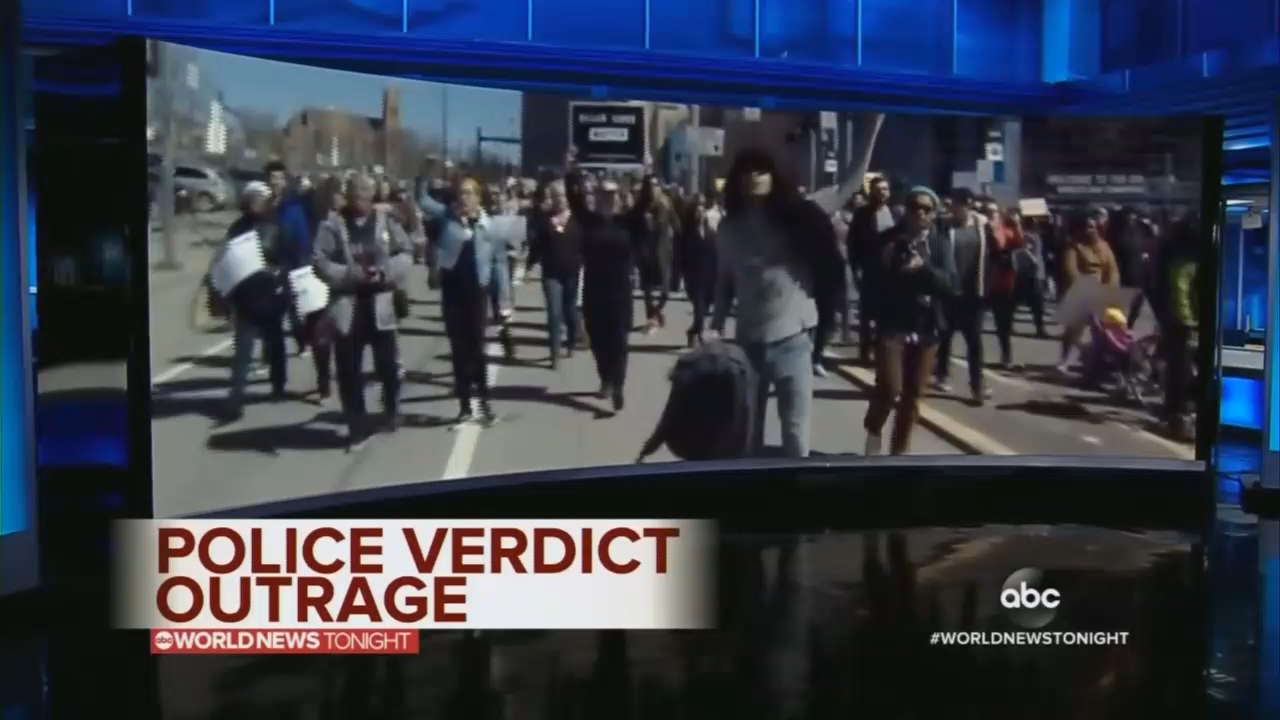 Considering January 9 is National Law Enforcement Appreciation Day, there's no better time than now to examine the media's coverage of police officers in the line of duty.
According to a recent MRC study, the three major broadcast networks (ABC, CBS, and NBC) aired 45 reports about "outrage" at alleged police misconduct in 2019 — more than any topic except politics. However, only one report throughout last year described "outrage" at attacks on police officers.
Watch the video below for a look at some of the broadcast networks' reporting on police from 2019:
According to data compiled by the FBI as of January 2, 48 law enforcement officers were "feloniously killed" in 2019 — 44 by gunfire, another 4 by vehicle assault. In early December, CNN.com detailed 38 of those killed in the line of duty, including officers shot to death in traffic stops or responding to domestic disturbance calls.
Yet while many of those fatal shootings were given coverage on the broadcast evening newscasts, none were associated with the term "outrage." The only police shooting of the year which was linked with the term: On December 9, the CBS Evening News relayed the "outrage" of the Saudi Crown Prince at a shooting in which a citizen of Saudi Arabia shot and wounded two sheriff's deputies in an assault which also killed three U.S. Navy sailors.
The death of a police officer at the hands of a criminal is just as tragic as the death of a civilian at the hands of police. But for the broadcast networks, the "outrage" only seems to go in one direction.